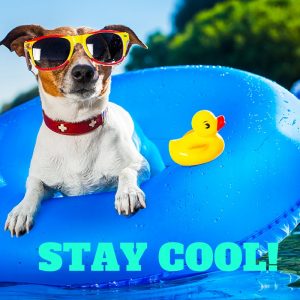 When the sun is shining and the temperature soaring you can use these beat the heat workouts to stay safe. Hot weather can be uncomfortable and even downright dangerous. While studies show that working out in hot weather can improve your performance, but you can take it too far and pass out. Hot weather stresses your body more than a normal workout, which is why taking extra precautions in hot weather is important. Getting acclimated to the temperature when exercising outside for several weeks can help prevent problems when working ot.
Enjoy the sun, but workout in the gym in hot and humid weather.
It just makes sense that on the warmest days, you move your workout inside. If you normally workout in an air conditioned room, hot weather is not the time to start jogging for an hour or bicycling for miles. You can still enjoy an outside workout, but keep it safe and take it easier for five to ten days to start acclimating your body to the weather. On days with high humidity and temperature, consider staying inside if you're just starting outdoor workouts or go for a swim for fun in the sun.
Exercise early in the morning.
Even if you love to go for a run during lunchtime, the hottest days of the year, switch your workout to early morning when its coolest. The hottest part of the day is between noon and three. When the weather is hottest, avoid outside workouts at those times. Switching to early morning will help you get your day started with a boost of energy, so it's a good idea no matter how hot it is.
Know your limitations.
The hottest day of the year is not the time to try to beat your personal best if you workout outside. Don't think of it as taking a day off from working out, instead, it's a day to go back to the gym or exercise in air conditioning at home. When you do an outside workout, watch out for symptoms of health problems from heat, such as weakness, fatigue, muscle cramps, headache, dizziness, nausea, confusion, high heart rate, visual problems and excessive sweating.
Hydrate, hydrate, hydrate! Keep water close and drink frequently. Don't wait until you feel thirsty. Dehydration can cause a number of problems. When you sweat profusely, it may be time to switch in a sports drink for electrolytes.
Stay a step ahead and know what the weather will be by checking the forecast for the days ahead.
Dress for the heat. Keep your clothing color light and make sure it's loosefitting so the sweat evaporates.
Stick with your workout program, just make the adjustments to keep healthy and safe.