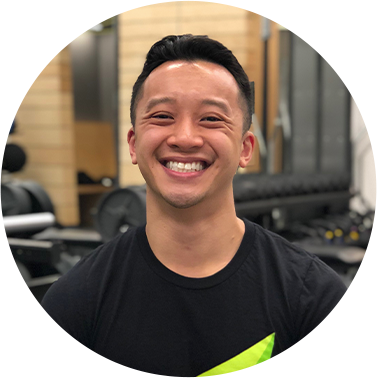 Westley Chow / Co-Founder
Our private gym is co-founded by one of the most experienced personal trainers and fitness business owners in NYC.
With 15 years in the fitness industry, Westley's passion stemmed from his background in Mixed Martial Arts and weightlifting since his teens. The discipline and competitive mindset gained over years of training and fighting has culminated into UpFit Training Academy, NYC's premier Small Group and Personal Training studio.
While completing his bachelor's in Nutrition & Exercise Science at Queens College, Wes started his career as a personal trainer at New York Sports Club then moved to The Sports Club/LA on the Upper East Side where he rapidly became the company's youngest Advantage Trainer (Tier 4). He planned to pursue his doctorate in Physical Therapy till the combined experiences of going to therapy for L4-L5 and L5-S1 disc herniations and his internship in cardiac rehabilitation pushed him in a different direction towards fitness and away from rehab. A passion for helping others eventually led to greater roles in corporate fitness management at Crunch Fitness and New York Health & Racquet Clubs. More success in sales and staffing pushed Westley into Baruch College's MBA program while co-founding and operating Fit Formula, a fitness concierge service from 2012-2017, before founding UpFit.
Westley keeps things simple and focuses on four things daily: health, wealth, family, and personal development. Outside of work and training, he spends most of his time with Alex, Odin, and Brooklyn, his girlfriend, husky-mix, and schnoodle, he hosts epic UFC parties, and is a savage in karaoke.
UpFit Assessment
$250 $99
This 1-1 evaluation helps us determine the starting point for your personalized strength, nutrition, and accountability program. A custom program for your specific needs ensures the greatest return on your time, energy, and efforts.
7 Day Jump Start
$490 $199
Get acquainted with our UpFit Training program, mindset, and community, as you get a jump start on your fitness journey. Expect to see a boost in metabolism, energy, and motivation, as UpFit's signature small group training program combines individualization with the fun dynamic energy of a group class.