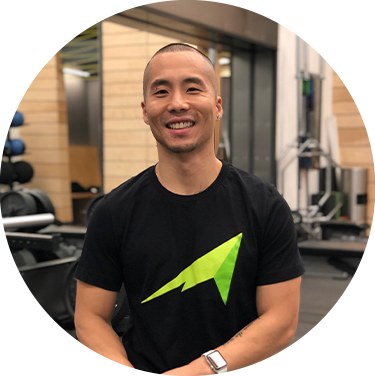 Head coach and co-founder of UpFit, Paul is responsible for maintaining the high standards of UpFit's Small Group Training and Personal Training programs.
Paul has been serving the fitness industry since 2008, and brings a wide variety of experiences including working with NCAA Division I athletes, corporate executives, retired baby boomers, and homemakers. His passion for sports and athletics as a youth sparked an interest in a career as a physical therapist, but he soon realized that sports performance, strength and conditioning, and fitness training were his true callings.
Paul started as a student intern at Cutting Edge Sports Training at his alma mater at the University at Buffalo. He worked with the local student athletes to further his interests in the field and led to internships at Fordham, Rutgers, and Baylor Universities.
With the completion of his master's degree in Strength and Conditioning at Springfield College, he earned positions of assistant strength and conditioning coach at Trinity College, and head football strength and conditioning coach at Western New England University.
Paul pooled his experiences of collegiate athletics into working with the general population. He let his passion for the field fuel his dedication to positively impacting the healths of all his clients and those close to him. He currently practices boxing, is an avid combat sports enthusiast, and is looking for his first competitive match as an amateur. His hobbies include reading and traveling, and he prioritizes spending time with his family and close friends.
UpFit Assessment
$99
This 1-1 evaluation helps us determine the starting point for your personalized strength, nutrition, and accountability program. A custom program for your specific needs ensures the greatest return on your time, energy, and efforts.
7 Day Jump Start
$199
Get acquainted with our UpFit Training program, mindset, and community, as you get a jump start on your fitness journey. Expect to see a boost in metabolism, energy, and motivation, as UpFit's signature small group training program combines individualization with the fun dynamic energy of a group class.
UpFit Assessment
2 Small Group Training Classes
30 min Nutrition & Lifestyle Strategy Session
No Obligation/Commitment!