REMOTE TRAINING OPTION

Mobile Training
GETTING A GREAT WORKOUT IS ONLY HALF THE EQUATION.
Nutrition is a major part of health and well-being. Unfortunately, many of us have trouble eating healthy —even though we know we should.
Busy schedules, bad habits from childhood, and misinformation from well-meaning friends and media work against our healthy lifestyles.
That's why we give our personal training clients access to our Fit Meal Formula App— to get you the RIGHT information and support you on your journey, always.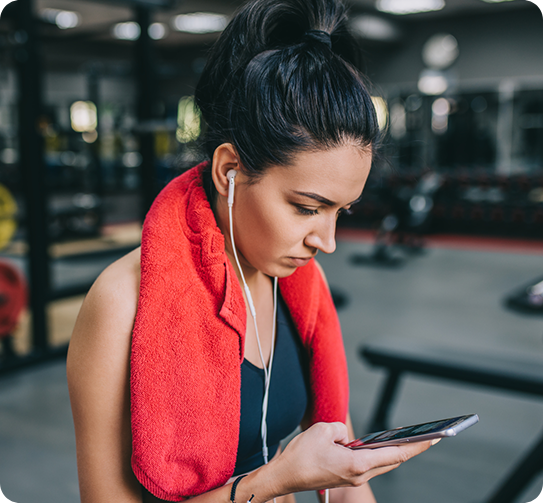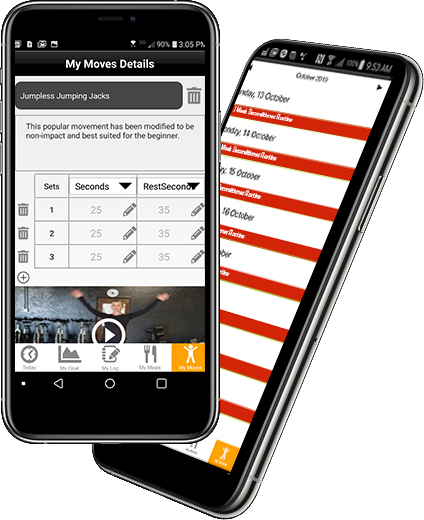 MORE THAN A GYM

It's A Lifestyle
At Rising Fitness, we're committed to you reaching your goals. So we designed the Fit Meal Formula App for done-for-you nutrition.
And, we designed it with YOU in mind.
Our meal planning software gives you healthy options, including snacks, to support your goals. It has science-backed meal plans for every preference created by the world's leading dietitians.
The MyMoves Details
Screen displays specific information about each exercise movement. This includes video content link, instructions, sets, repetitions, weight, speed, distance, etc. The Details screen also allows exchanging of exercises, adding additional sets and repetitions and deletion of these items.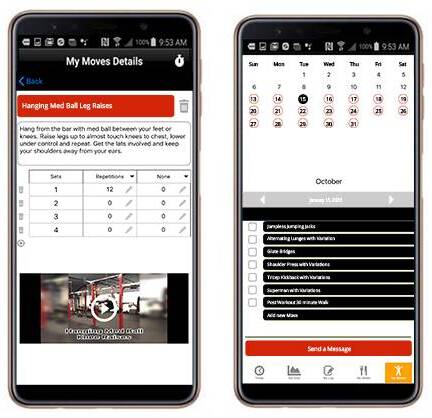 Calendar View
Use the convenient MyMoves calendar to view and plan your workout schedule. Touch on a day to view the exercises assigned. Once you have completed the exercise, touch on the box to mark as done.
Touch on the exercise to see the Exercise Details screen.
List View
The List View of MyMoves allows you to see at-a-glance your schedule of past and upcoming workouts. Check boxes are made available to identify which workouts have been completed. Quickly jump to any day's workout or toggle back to the Calendar view.
Exercise Database
Search the database of nearly 1,000 exercise videos. Refine your search by body part or search tag keywords such as kettle bell, dumbbell, yoga and more. Can't find the video you need? Upload your own custom exercise video links from youtube or vimeo.
TAKE THE GUESSWORK OUT OF FITNESS

Value Meets Convenience
The Fit Meal Formula App has the same meal planning functions you'd get from a nutritionist — at a fraction of the cost. Using your personal health data, our nutrition app creates a meal plan perfect for your needs.
Unlike other programs, there's no stress of counting calories, writing food journals, or reading labels. It does all the work for you. All you have to do is follow the plan.
It's the perfect mix of value and convenience.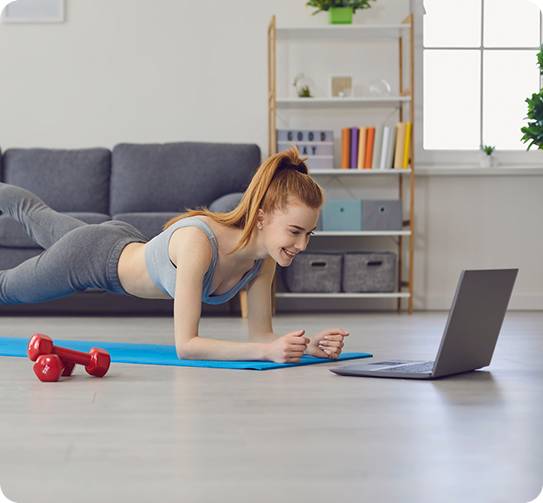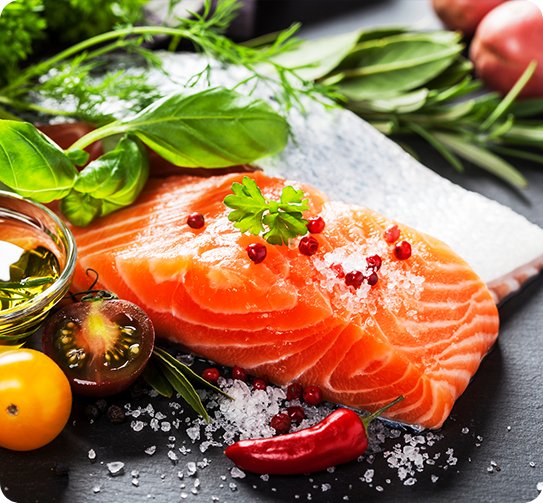 TAKE THE GUESSWORK OUT OF FITNESS

Done-For You Nutrition Plan
DONE-FOR-YOU NUTRITION PLAN
With the Fit Meal Formula App, you'll receive a customized nutrition plan. Enjoy tracking your progress on your smartphone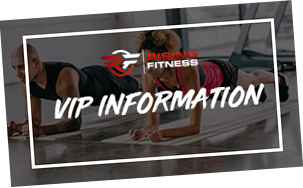 Fill Out The Form For VIP INFORMATION And Join Our New Gym!