Improve your health, feel your best & reach your wellness goals while maintaining your sanity in a way that fits YOUR lifestyle.
I help you develop a healthier relationship with food, improve your health, and transform your lifestyle!
Schedule a FREE 60 Minute Nutrition & Fitness Assessment with me today!
Only Available at the Gold's Greeley Location
(970)451-8440 kirra@goldsgymcolorado.com!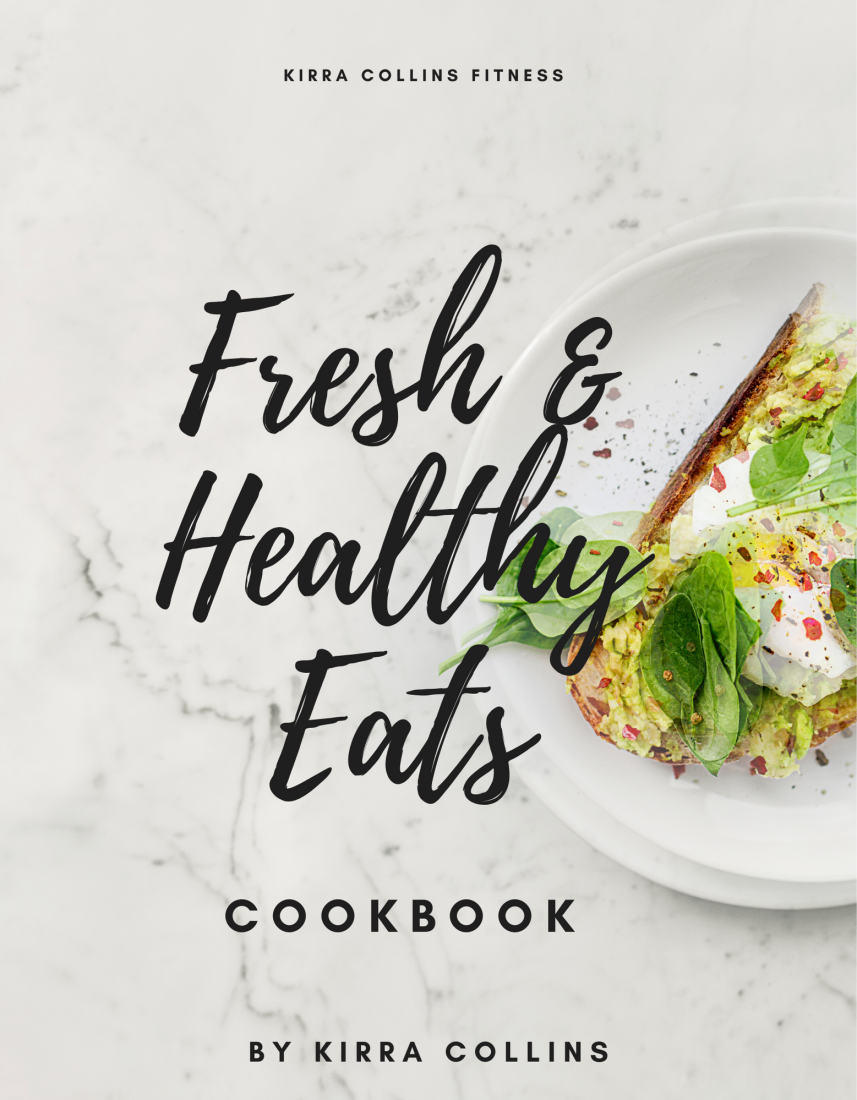 FRESH & HEALTHY EATS COOKBOOK
$ 10 . 0 0
Want to reach your goals with ease but find healthy food either boring, complicated or time consuming???
At Kirra Collins Fitness we enjoy eating delicious and macro friendly food, ideally with a small ingredient list and a few simple steps!
Therefore I have created Fresh & Healthy Eats Cookbook! This cookbook includes all our favorite recipes that we love eating every day! A healthy lifestyle should not feel like a chore and should be something that you can stick to for the long term!!
What it includes:
30+ of our favorite recipes for breakfast, main meals, desserts and snacks! Included in these are Salted Caramel Pancakes, Poke Bowls, Cheese Burgers, Teriyaki Tofu Stir Fry, and my famous Easy Apple Crumble!!

Meal prep hacks that we use during my week to keep us organized and on track!

Recipes that are perfect for making in bulk so you can freeze meals and grab and go as you need!

An example weekly planner for 1650 daily calories, 1850 daily calories and 2050 daily calories. To help make planning your weekly meals even easier!

Weekly shopping cart- including proteins, carbs, fats, fruits, vegetables and condiments. You can take this list to the grocery store and fill your pantry with the staples I like to keep in stock for healthy meals and snacks!
Ready to Get Started? Sign Up Below
FREE Training Session!
Fitness Assessment
Nutrition Advice
App Download
Gold's Gym Greeley
* Gold's Gym Greeley (970) 451-8440
BROUGHT TO YOU BY WORLDCLASS DOCTORS & DIETICIANS