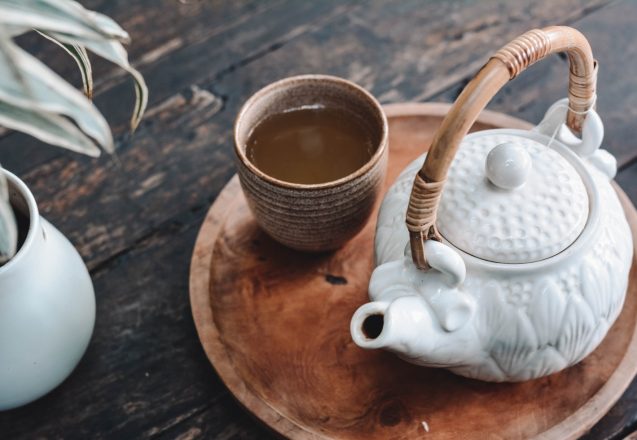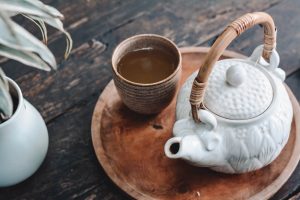 Could doing something as simple as having a cup of tea boost your weight loss? It can. This simple tool can supplement other tactics and techniques to help you lose weight. It won't replace a healthy diet or regular exercise, but it will help shave off a few extra pounds over several months and can help you maintain your weight loss.
What makes tea help weight loss?
Several varieties of true tea come from the Camellia sinensis plant. The way the leaves of the evergreen plant are processed determines the type of tea it becomes. Whether it's green tea, oolong, puerh, white, or black tea, they all contain health benefits. These are a type of flavonoid called catechins, with the most important one the catechin EGCG. Catechins are potent antioxidants associated with a boost in metabolism and increased fat burning. The antioxidants also help reduce inflammation. That can help protect against diabetes and heart disease. All types of tea contain caffeine, another metabolism booster.
What are the varieties of tea? Which is best?
The difference between the types of tea is the processing. The minute you pick the tea, the oxidation process starts. Enzymatic reactions and oxidation change the green leaf to brown with flavors that are different every step of the way. Green tea is processed quickly so it has less oxidation and retains more antioxidants. It's either pan-fried or steamed to stop oxidation. First black tea is rolled, then exposed to air for almost complete oxidation. Oolong tea is between the two. White tea is air-dried with minimal processing. Puerh tea is fermented and has a strong earthy flavor. Green tea is the best tea for weight loss since it's the highest in catechins.
If you drink tea without sugar instead of a soft drink, you'll be saving calories.
You lose weight because you consume fewer calories than you burn. Drinking plain tea without sugar can help you do that. It fills you up and provides a tasty alternative to syrupy drinks like colas. It takes a 3500-calorie deficit to lose a pound. Replacing two soft drinks daily with plain tea can save 200 calories. That means in just 18 days, you'll lose one pound with almost no effort. A few animal studies showed oolong and white tea increased the breakdown of fat cells. Other studies showed it blocked fat cell formation.
One study followed 1200 Taiwanese men and women. It cited that the participants who drank at least two cups of green tea daily for 10 years or more had a smaller waist and lower body fat than those that didn't.
The catechin EGCG works in synergy with the caffeine in tea to produce the best boost in metabolism. It also protects from cancer, Alzheimer's, heart disease, high blood pressure, insulin resistance, and obesity.
A very small study of 10 obese men found that 300 mg supplements of EGCG—the potent antioxidant in green tea—taken for three days broke down fatty acids. One cup of green tea brewed properly contains 100 mg of EGCG.
To maximize the EGCG in green tea use boiling water. Pour it over the green tea bag and cover, steeping it for ten minutes. Then remove the bag and enjoy.
For more information, contact us today at UpFit Training Academy