You don't have to take a lot of time to log your workouts, but you should do it. There are a lot of reasons for doing it and a lot of ways to do it. You can keep it simple, by creating a workout schedule that includes the exercises you do each day, the number of repetitions and number of sets of each. Just duplicate that for each week and adjusting the number of reps and sets as your fitness level improves. You can also make it more informative by including measurements and weight once a week and how hard or easy the workout was, so you know when to ramp it up and make the workout harder.
You'll save time when you have a workout log.
Have you ever started to exercise and had to stop and think about what to do next or finished and realized you forgot an exercise? It happens to everyone at some time. Even if you've done a workout for a long time, it can happen. However, we don't recommend doing any workout for longer than six weeks without changing it. Having that log can remind you what to do next and how many of each exercise to do.
You can track your progress easier and ensure you make progress.
Even if you start simple, such as doing a set of ten exercises and three sets of each, you may not progress at the same rate for each type of exercise. You might find some are easier for you to do because that particular muscle group started out more toned. Increasing the difficulty by increasing the number of reps and sets becomes more difficult the more accurate you are at challenging yourself. Logging your workout helps you even on those mornings you're not quite awake.
Keeping extra notes can help you look for alternate ways to address an issue. If a regular push-up is continuously too hard, opt for an easier version, like a knee bent push-up until you're strong enough for traditional ones.
Saving those logs and periodically looking back at where you started can be a big boost no matter what your goal. If you are disappointed in your ability to do a workout or shed a pound, seeing the progress can keep you motivated.
If you switch your workouts periodically, as you should, keeping old logs can give you a go-to plan months later. You can use some or all the workout but adjust the reps and sets upward.
At Habitat Health and Fitness, we track clients for a number of reasons. One of those is to ensure the workout is giving the best results. If you're not seeing the changes you want, it's time to take it up a notch or switch out some of the exercises.
---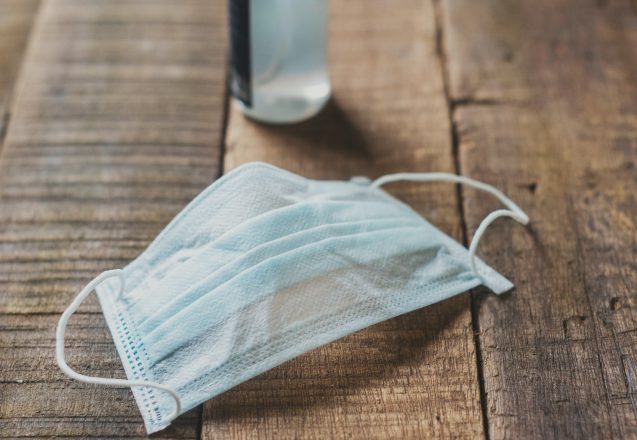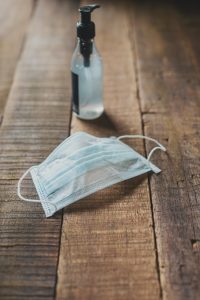 During these uncertain times, staying at home can often be the safest option in Winter Haven or Lakeland, FL. Even if you stay at home and don't come to Habitat Health and Fitness, you need to stay active while sheltering in place. Whether you're staying at home as a precaution to protect you from a virus or staying home because of weather, keeping active keeps you healthy and prevents loss of the progress you've made on the road to fitness. You don't need any equipment at home, just the determination to continue on your fitness regimen.
Use the bodyweight exercises you've learned at Habitat Health and fitness to stay fit.
You don't have to do anything fancy to stay fit, just make sure you get approximately a half hour to forty-five minutes a day of exercise. Some of the best exercises are those that have been around for a long time, such as bodyweight workouts. Do a combination of exercises that include flexibility, endurance and strength training. Push-ups, pull-ups, planks, lunges and squats are a few that can be combined to create a circuit training workout.
Turn any type of workout into circuit training or HIIT—high intensity interval training.
You can make it a cardio workout by making it circuit training and shortening the time between exercises or create a HIIT workout by varying the speed of the workout. Just walking around the house or going up and down stairs can be a HIIT workout. You workout at your top intensity for a few minutes to get your heart rate at 70 to 89% of maximum rate and then workout at a recovery rate of 60 to 65% for an equal or slightly longer period. It has many healthy benefits and can get you in shape more quickly than a steady state workout.
Sheltering in place doesn't mean you can't go outside.
Unless the winds of a hurricane are blowing and it's raining cats and dogs, or the temperature is soaring, you can still go outside and enjoy the vitamin D boosting sun while you workout. You can also use the time to improve your home and get exercise at the same time. Painting a house, washing windows, doing yardwork and even working inside, such as vigorously cleaning the home can substitute for some of the exercises you do. Turn on music and dance your way to a cleaner, more organized home and better body.
If you're stuck at home, it's time to experiment with a healthier eating plan. Create weekly menus, shopping lists and cook while you're at home, freezing meals for the week or month.
Make homemade gym equipment. Soup cans and water bottles filled to the weight you desire are great barbells. A broomstick can be a barbell with a backpack on each end as weights. A laundry detergent bottle with a handle filled with sand to the appropriate weight substitutes for kettlebells.
If you have children, they can help you get and stay healthy Create a family workout time or active play time and stay fit together. You'll create memories, encourage fitness and have fun together.
Create a workout schedule and stick with it. Don't just put your workout on the schedule, put all daily activities on it. You'll be less apt to spend time eating snacks in front of the TV, stay fitter and get more done.
For more information, contact us at Habitat Health & Fitness
---
---
---
---
---
---
---
---
---