Prime Fitness Vision
We have created an environment where people of all ages and abilities are working in the most efficient manner with the most effective methods and equipment to achieve the highest levels of fitness, health, and performance through our training system and methodology.
This customized system of coaching and training is held and will constantly be held, to the highest possible standard the industry has to offer. We will constantly develop and implement the very best scientifically sound program for fat loss, strength gains, injury reduction, and execute the implementation and coaching of these programs in the most ethical and safest manner possible to our clients. Our clients will accomplish the goals they initially set as well as exceed additional positive outcomes they may not have thought possible.
Meet José Ramos
My name is José Ramos and I am the Owner/Operator of Prime Fitness Training Systems. I have been a Fitness Professional for over 10 years. I played sports all throughout my high school years. I suffered a serious ankle injury that cut my career short in going to play college football at a high level. I Chose a career as a fitness professional after overcoming my own struggles of weight and unhealthy habits after high school.
I decided there is no better way to feel close to my passion for fitness than to assist people in their pursuit of fitness. I have had the opportunity of working with many clients from different walks of life, from musicians, athletes, house moms, and the novice trainee. This is not my job or just something I do on the side…this is my career. I pride myself on the results I get from the people I work with.
I hold professional certifications through the National Academy of Sports Medicine. In order to stay on top of the latest research and training methods, I attend many seminars, classes, and conferences each year.
If you have any questions or would like more information about the personal training services offered in the North Jersey area, contact me via E-mail or call (973) 638-2223 today!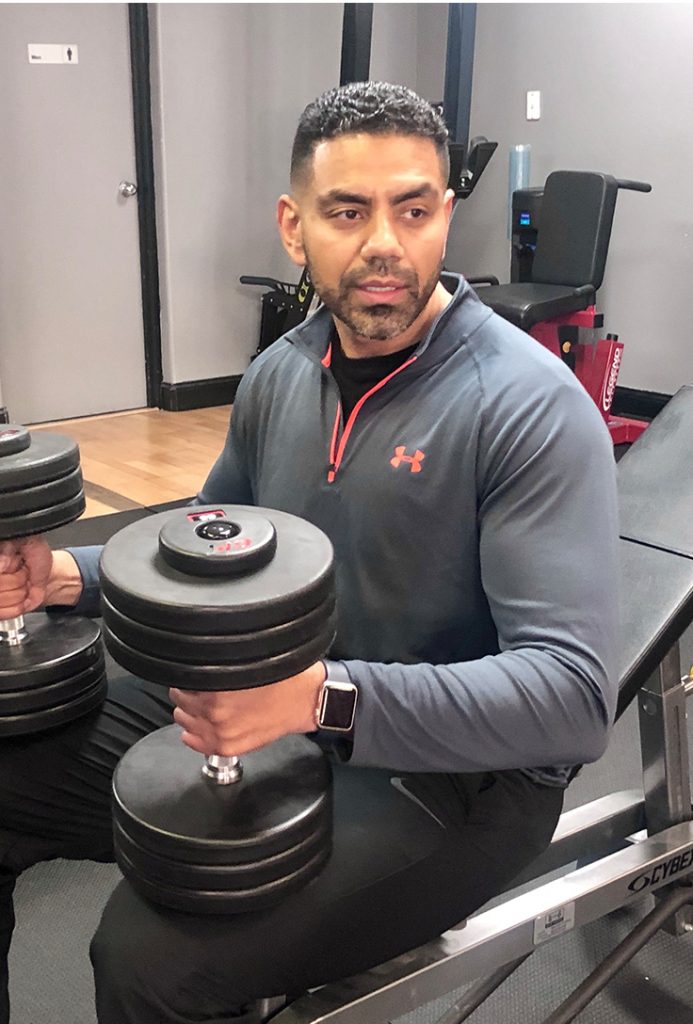 Ready to completely change your health and fitness?
Book your FREE breakthrough CONSULTATION now
Access to a private gym
Train like an athlete
Receive expert guidance
Learn insider tips for gaining lean muscle
Never wait for gym equipment
Injury modification available
Prolong your active lifestyle
Feel and look younger