Our Vision
Our Focus is simple: to guide you in reinventing yourself not only in body, but also in mind & spirit. Emerge & embrace your best self.
Our Mission
Fitness is more than just exercise, it's a 'way of life' that improves our lives physically, mentally, emotionally and even spiritually. We create a fun environment for our clients. Positive vibes fuel our clients to persevere through each workout. Building community is one of the main goals of all our sessions. This support system will hold you accountable and enable a healthier lifestyle.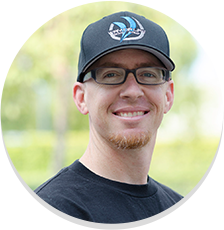 Forrest Folen
Forrest's passion for fitness came to him through his struggles with being unhealthy in his teenage years and overcoming many battles in his life. In his late teens and early twenties, fast food, smoking and even drug and alcohol abuse lead Forrest down a path of near destruction. It wasn't until he decided to put his body first, did his mind and life follow. This was the message that Forrest felt was his life purpose. The body, mind, and life training and the path of helping hundreds of people lose thousands of pounds is what has evolved into Way Of Life Boot Camp.
Find out the details of Forrest's story here:
https://www.wayoflifebootcamp.com/forrests-story/
Forrest's Accomplishments:
• 2012 – Present: Founder of Way of Life Boot Camp
• 2008 – 2012: Co-founder of Fit for Life Solutions
• Hosted many successful 6-Week Body Transformation Contests with participants losing between 15 – 25lbs!
• Has helped dozens of trainers launch their fitness careers
• 2009: Published blogger and author with SFexaminer.com
• 2nd Degree Black Belt in TaeKwonDo
• Meditation and Chi Gung Instructor
• Speaker at fitness events (Women's empowerment in San Francisco, Foster City Health Events)
• 2001 – present: Began fitness training career and has since helped hundreds collectively lose thousands of pounds in his fitness lifestyle bootcamps!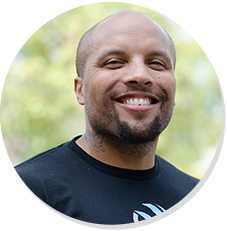 Anthony Steel

Anthony's Accomplishments:
• Runs the FREE community beach boot camp in Oceanside, CA, visited by hundreds each week every Sat. at 9am at Tyson Park.
• Co-owner of Way Of Life Boot Camp
• Anthony Steel is THE #1 transformation coach in North County San Diego
• Has helped with over 30,000 lbs of weight loss
• Has helped thousands across America and parts of the world with Online training
• Had had over 3,000 transformations and counting
• Coaches and Consults 2 of the Largest Bio-Tech Companies in the world with Coach Forrest
• Consults one of the Fasted growing fitness centers with Coach Forrest Folen
Private Coaching
1 free session
Come meet our expert trainers and inspiring community that will motivate you to become the best version of yourself. See how our system works with no risk or cost to you!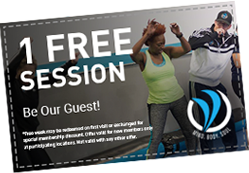 Meet our Inspiring Trainers and Community
Talk to our Current Clients
Discover the fun in exercising
See our clients transformations in progress