WELCOME TO THE WAY OF LIFE BOOT CAMP
We're Excited To Have You Join Us
Studies have shown that it's not your conscious mind, but your subconscious mind, that gets you to achieve your goals. But if it were that easy, wouldn't everyone have reached their goals by now? It turns out it's the layers of belief you have about yourself are leading you to take certain actions (or not take action) on things that lead you closer or further to your desired outcome.
Finally you can end the frustration. We show you how to peel back the layers of limiting belief that cause you to self-sabotage, and equip you with empowering thought and emotional patterns so you can move successfully towards your goals.
ARE YOU READY TO START YOUR JOURNEY?
Private Coaching
1 free session
Come meet our expert trainers and inspiring community that will motivate you to become the best version of yourself. See how our system works with no risk or cost to you!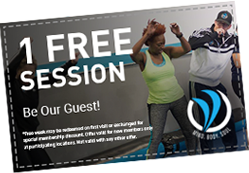 Meet our Inspiring Trainers and Community
Talk to our Current Clients
Discover the fun in exercising
See our clients transformations in progress