By Kevin Masson MSc, CSCS, CPT, USAW, FMS
Bringing healthy, affordable food to an area near you
When we say that BioFit Performance is bringing the best in all the industry we mean it! For that reason, I am excited to announce that we have teamed up with Sprouts farmers market to help all of our members with their nutritional and health goals.
Now, why would a strength conditioning facility and a grocery store team up? Well you see we have more in common than you may think, we care about our community and most importantly our health. Health, in today's fast-paced, microwave world can be difficult. Making the right choice for what food is right for you and your family can sometimes be costly and possibly difficult to find. In fact, how do you even know where your food comes from or that it is organic? What does organic even mean?
The knowledgeable, experienced team members at Sprouts Farmers Market understand the importance that you place on your family's food sources and are mindful of the costs of providing it to you at an affordable price. They can help you understand where the food that they offer comes from as well as the health benefits of eating organically grown and fed food.
When you stop by any of the 300 stores across the United States, you will walk into a welcoming environment and will be greeted by not simply employees of the company, but people as concerned about your meal and health choices as you are. The newest location in Oviedo, FL will be holding its Grand Opening Event on June 19, and we welcome you to join us to see what all of the talk is about.
Sprouts Farmers Market is not simply another hipster health food store or specialty food market. With a very strong emphasis on organic, you will find natural products, derived from sustainable sources throughout the store. The guiding principle behind the store is not only to provide you the consumer with healthy products at affordable prices. It is also community driven to ensure that everyone has access to healthy food, it supports local farmers and producers and ensures that local employees are adequately compensated.
Sprouts encourage its suppliers to follow its code of conduct of ethical purchasing, product traceability and fair treatment of people and animals. It believes in the concept of "Good Food. Good People". In other words, good food comes from good people. With this mantra, Sprouts only utilizes suppliers who subscribe to and adopt the same ethical and sustainable practices that promote the well-being of all resources.
Unlike some other stores that tout healthy eating and healthy choices, Sprouts offers an all-inclusive one-stop-shop way of shopping. From the Vitamin and Body Care Department to the fresh produce, bulk item and even frozen departments, Sprouts has all of the essential items for you to take care of your family at an affordable price. No need to go to various stores, searching for the right products at the best prices. You will find everything right in one great location.
The Butcher Shop
Gone are the days of the corner butcher shop with its array of meats prominently displayed in the window for your selection. The butcher who not only knew your name but exactly how you like your meat to be cut. At Sprouts, the friendly, expert butchers will make you feel exactly like the local butcher did before. In fact, with all of the options for healthy choices, a Sprouts trained butcher can help you select from all natural, grass-fed and USDA Choice cuts of meat, chicken, and pork. Because of the high-volume that Sprouts orders, you can still have the highest quality in meat at an affordable price and know that it is a healthy choice for your family. Offering more than 20 varieties of sausage every day, an assortment of ready-to-cook meals, and cooking tips and suggestions, our butchers are certainly busy ensuring that you have a variety of options available to you.
In the mood for seafood? Be confident that you can choose from wild-caught and farm-raised, fresh, never frozen seafood. Delivered up to six times per week, our seafood is sure to provide you with a healthy meal option for your family.
Vitamins and Body Care
Sprouts understand that eating healthy is only half the battle in maintaining the overall well-being of you and your family. They understand that what you put on your body is just as beneficial as what you put into your body. With all of the toxins and chemicals that we are exposed to on a daily basis, don't leave your health to simply what you ingest, as important as that is.
In the Vitamin and Body Care aisles, you will find more than 7,500 products to meet all of your needs including natural remedies, herbal supplements, holistic and natural body care innovations to help you care for and nourish your body on both the inside and out. The impressive selection of vitamins and supplements may, in fact, be overwhelming, but, our team here at BioFit and the team over at sprouts will guide you to the products and natural remedies that will be most beneficial for you.
Bulk Items
Looking to offer a new, healthy snack? Want to explore new flavors and tempt your taste buds? Do you love to drink fresh brewed, organic coffee or tea? You will find all of it and more in the more 300 + bins and barrels that Sprouts has to offer. Each time that you shop, you are sure to find something new to try in a quantity that is right for you. Want to just sample a little this time to make sure you will like it? Scoop what you want from a large variety of bulk items such as fruits and nuts, spices, coffee and tea, candy and chocolate, grains and beans.
Grocery Aisles
No need to stop at a traditional supermarket or superstore on the way home to pick up those other household items. You will find a variety of gluten-free, natural, plant-based products for all of your needs. Each product specifically designed as a better-for-you option to many traditional products, including Sprouts Branded products.
Fresh Produce
Want to ensure fresh and organic produce for your family? The abundance of local, organically grown fruits and vegetables will add variety to your healthy eating. Whether you are looking for common choices or more exotic varieties, you will surely find quality products at an affordable price at Sprouts. Due to the company's sustainability and social responsibility policies, you are guaranteed that the products you are feeding your family is sourced from suppliers who are concerned about our planet's resources and your health.
Sprouts is committed to only providing you with all organic products. You can be certain that all of the fruit and vegetables are free from GMOs and pesticides. Nothing but good here.
Bakery
Whether you are looking to avoid sugar, are gluten-free or simply looking for good, wholesome baked goods, there will be something for everyone in the Bakery Department. All of the baked goods are made with the freshest, locally grown ingredients.
Deli
Entertaining? Why not consider the health of your guests as well, when planning your next get together? The freshly made catering trays available at Sprouts will delight your guests and maybe even convert them to Sprouts enthusiasts as well. Try the assortment of fresh deli meats and cheeses and be confident that you are feeding your family all-natural foods, made fresh from grass-fed cows that have never been treated with GMOs and are hormones free.
Conclusion
We are very proud to say that this new partnership will help our community in thriving through health and fitness. BioFit Performance and Sprouts Farmers Market are committed to you, your family's health and sustaining the planet that we live in.
Our nutritionist will work with you to come up with a grocery list for your nutritional plan to meet all the macro and micronutrients that your body needs to train and recover optimally, all you have to do is pick it up at Sprouts.
If you are in the Oviedo, Fl area, please join us and the Sprouts Farmers Market team for the Grand Opening Celebration on June 19!
---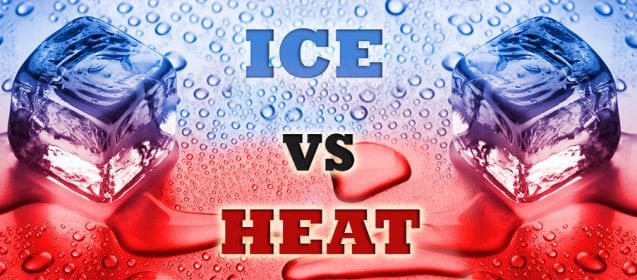 By Kevin Masson MSc, CSCS, CPT, USAW, FMS
What is contrast wet therapy and how will it benefit my recovery?
Contrast wet therapy also known as "hot/cold immersion therapy", is a form of treatment where a limb or the entire body is immersed in warm water followed by the immediate immersion of the limb or body in ice water. This procedure is repeated several times, alternating hot and cold. The goals for a Contrast Bath include:
Decreasing pain

Decreasing swelling

Decreasing/controlling inflammation

Improving mobility

Improve muscle recovery after exercising
The cold water causes blood vessels to constrict or tighten, thereby reducing inflammation and flushing out the waste products that were accumulated during exercise. Combine this with hot water immersion which rapidly causes dilation or opening of the blood vessels that were constricted during the cold-water therapy.
This contrast in temperature immersion facilitates rapid constriction and dilation of the blood vessels. Typically, in a contrast wet therapy session you would cycle through several cycles of cold followed by warm to create a muscle pump effect via the effect it has on blood vessels.
Contrast wet therapy assist in recovery by alterations in tissue temperature and blood flow; reduced muscle spasm and inflammation; and improved range of motion. In comparison to passive recovery, contrast wet therapy is by far the superior, with studies proving results of significantly greater improvements in muscle soreness (DOMS) and reduced muscle strength loss (Contrast Water Therapy and Exercise Induced Muscle Damage: A Systematic Review and Meta-Analysis, 2013).
Not only is contrast wet therapy proven to help with muscle soreness from exercise and everyday life it can also help with alleviating pain associated with arthritis and people with poor circulation.
Can I just have a bath of ice and then a warm shower with the same effect?
Yes, you can and it would still be effective in helping reduce muscle fatigue and soreness, however full body water immersion is far greater and will have an impact on the whole body and the added benefits of emotional wellbeing that goes along with it. At BioFit Performance we recommend that you use the contrast bath therapy and infra sauna to ultimately improve recovery.
So, the really important question is, do you finish off with warm or cold?
"There is no evidence to suggest that ending with either heat or cold is more effective" National Athletic Trainers' Association. The choice is all yours, you can leave feeling warm and fuzzy or cool and invigorated.  I would advise, it all depends on when you are doing the therapy. If you are the type of person that like to workout in the morning and want to have a quick relaxing moment in the bath before work then probably end with a cold bath, that way you will feel sharp and ready to deal with your day. On the other end if you want to relax after a long day at the office or a hard workout, end with a nice relaxing hot bath or even warm sauna will leave you a cozy relaxing mood ready for you to go home and relax.
Conditions to watch for:
If you suffer from rheumatoid Arthritis then consider ending with the hot and make sure to dry thoroughly.
Another condition is if you have an acute injury or suffer from a swollen joint, only use the cold immersion on that joint.
CONTRAINDICATIONS FOR CONTRAST BATHS
DO NOT do Contrast Baths for any of the following problems:
Local malignancies

Peripheral vascular disease (PVD)

Impaired sensation

Bleeding and acute inflammation.

Diabetes and neuropathy

If there is a good pulse in the extremities, diabetics and those with neuropathies can benefit from a contrast bath, but it needs to be under the supervision of a physical therapy.
Again, you should consult your physician or physical therapist if you are unsure if this treatment is right for you.
What is the procedure for contrast bath?
Sit in the hot water (98 -110 degrees Fahrenheit) for 3-4 mins. (If swelling is present around the joint use only cold bath.)

Once you had a good 3 mins in the hot bath switch to the cold water (45 – 70 degrees Fahrenheit) for 1 minute or until you cannot tolerate it anymore.
Repeat the above steps three to four more times (about 20 minutes)
References:
US National Library of Medicine National Institutes of Health. 2013. Contrast Water Therapy and Exercise Induced Muscle Damage: A Systematic Review and Meta-Analysis. [ONLINE] Available at: https://www.ncbi.nlm.nih.gov/pmc/articles/PMC3633882/. [Accessed 21 February 2017].
National Athletic Trainers' Association. 1998. Contrast Therapy Does Not Cause Fluctuations in Human Gastrocnemius Intramuscular Temperature. [ONLINE] Available at: https://www.ncbi.nlm.nih.gov/pmc/articles/PMC1320584/pdf/jathtrain00012-0042.pdf. [Accessed 21 February 2017].
---