By Kevin Masson MSc, CSCS, CPT, USAW, FMS
Bringing healthy, affordable food to an area near you
When we say that BioFit Performance is bringing the best in all the industry we mean it! For that reason, I am excited to announce that we have teamed up with Sprouts farmers market to help all of our members with their nutritional and health goals.
Now, why would a strength conditioning facility and a grocery store team up? Well you see we have more in common than you may think, we care about our community and most importantly our health. Health, in today's fast-paced, microwave world can be difficult. Making the right choice for what food is right for you and your family can sometimes be costly and possibly difficult to find. In fact, how do you even know where your food comes from or that it is organic? What does organic even mean?
The knowledgeable, experienced team members at Sprouts Farmers Market understand the importance that you place on your family's food sources and are mindful of the costs of providing it to you at an affordable price. They can help you understand where the food that they offer comes from as well as the health benefits of eating organically grown and fed food.
When you stop by any of the 300 stores across the United States, you will walk into a welcoming environment and will be greeted by not simply employees of the company, but people as concerned about your meal and health choices as you are. The newest location in Oviedo, FL will be holding its Grand Opening Event on June 19, and we welcome you to join us to see what all of the talk is about.
Sprouts Farmers Market is not simply another hipster health food store or specialty food market. With a very strong emphasis on organic, you will find natural products, derived from sustainable sources throughout the store. The guiding principle behind the store is not only to provide you the consumer with healthy products at affordable prices. It is also community driven to ensure that everyone has access to healthy food, it supports local farmers and producers and ensures that local employees are adequately compensated.
Sprouts encourage its suppliers to follow its code of conduct of ethical purchasing, product traceability and fair treatment of people and animals. It believes in the concept of "Good Food. Good People". In other words, good food comes from good people. With this mantra, Sprouts only utilizes suppliers who subscribe to and adopt the same ethical and sustainable practices that promote the well-being of all resources.
Unlike some other stores that tout healthy eating and healthy choices, Sprouts offers an all-inclusive one-stop-shop way of shopping. From the Vitamin and Body Care Department to the fresh produce, bulk item and even frozen departments, Sprouts has all of the essential items for you to take care of your family at an affordable price. No need to go to various stores, searching for the right products at the best prices. You will find everything right in one great location.
The Butcher Shop
Gone are the days of the corner butcher shop with its array of meats prominently displayed in the window for your selection. The butcher who not only knew your name but exactly how you like your meat to be cut. At Sprouts, the friendly, expert butchers will make you feel exactly like the local butcher did before. In fact, with all of the options for healthy choices, a Sprouts trained butcher can help you select from all natural, grass-fed and USDA Choice cuts of meat, chicken, and pork. Because of the high-volume that Sprouts orders, you can still have the highest quality in meat at an affordable price and know that it is a healthy choice for your family. Offering more than 20 varieties of sausage every day, an assortment of ready-to-cook meals, and cooking tips and suggestions, our butchers are certainly busy ensuring that you have a variety of options available to you.
In the mood for seafood? Be confident that you can choose from wild-caught and farm-raised, fresh, never frozen seafood. Delivered up to six times per week, our seafood is sure to provide you with a healthy meal option for your family.
Vitamins and Body Care
Sprouts understand that eating healthy is only half the battle in maintaining the overall well-being of you and your family. They understand that what you put on your body is just as beneficial as what you put into your body. With all of the toxins and chemicals that we are exposed to on a daily basis, don't leave your health to simply what you ingest, as important as that is.
In the Vitamin and Body Care aisles, you will find more than 7,500 products to meet all of your needs including natural remedies, herbal supplements, holistic and natural body care innovations to help you care for and nourish your body on both the inside and out. The impressive selection of vitamins and supplements may, in fact, be overwhelming, but, our team here at BioFit and the team over at sprouts will guide you to the products and natural remedies that will be most beneficial for you.
Bulk Items
Looking to offer a new, healthy snack? Want to explore new flavors and tempt your taste buds? Do you love to drink fresh brewed, organic coffee or tea? You will find all of it and more in the more 300 + bins and barrels that Sprouts has to offer. Each time that you shop, you are sure to find something new to try in a quantity that is right for you. Want to just sample a little this time to make sure you will like it? Scoop what you want from a large variety of bulk items such as fruits and nuts, spices, coffee and tea, candy and chocolate, grains and beans.
Grocery Aisles
No need to stop at a traditional supermarket or superstore on the way home to pick up those other household items. You will find a variety of gluten-free, natural, plant-based products for all of your needs. Each product specifically designed as a better-for-you option to many traditional products, including Sprouts Branded products.
Fresh Produce
Want to ensure fresh and organic produce for your family? The abundance of local, organically grown fruits and vegetables will add variety to your healthy eating. Whether you are looking for common choices or more exotic varieties, you will surely find quality products at an affordable price at Sprouts. Due to the company's sustainability and social responsibility policies, you are guaranteed that the products you are feeding your family is sourced from suppliers who are concerned about our planet's resources and your health.
Sprouts is committed to only providing you with all organic products. You can be certain that all of the fruit and vegetables are free from GMOs and pesticides. Nothing but good here.
Bakery
Whether you are looking to avoid sugar, are gluten-free or simply looking for good, wholesome baked goods, there will be something for everyone in the Bakery Department. All of the baked goods are made with the freshest, locally grown ingredients.
Deli
Entertaining? Why not consider the health of your guests as well, when planning your next get together? The freshly made catering trays available at Sprouts will delight your guests and maybe even convert them to Sprouts enthusiasts as well. Try the assortment of fresh deli meats and cheeses and be confident that you are feeding your family all-natural foods, made fresh from grass-fed cows that have never been treated with GMOs and are hormones free.
Conclusion
We are very proud to say that this new partnership will help our community in thriving through health and fitness. BioFit Performance and Sprouts Farmers Market are committed to you, your family's health and sustaining the planet that we live in.
Our nutritionist will work with you to come up with a grocery list for your nutritional plan to meet all the macro and micronutrients that your body needs to train and recover optimally, all you have to do is pick it up at Sprouts.
If you are in the Oviedo, Fl area, please join us and the Sprouts Farmers Market team for the Grand Opening Celebration on June 19!
---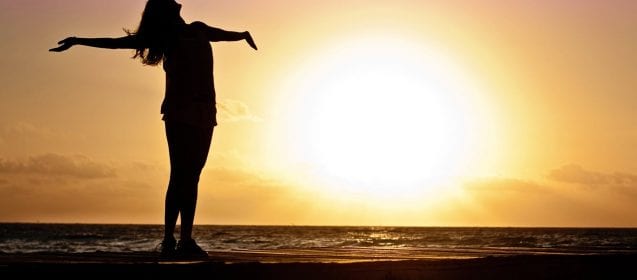 By Kevin Masson, MSc, CSCS, CPT, USAW, FMS
Feeling tired and sluggish? Struggling with depression? Perhaps you're having muscle and back pain? These symptoms may indicate that you are lacking vitamin D. In fact, up to 15 percent of people worldwide are vitamin D deficient. The risk is higher among seniors and individuals living in cold climates or spending a lot of time indoors. Vitamin D is an essential vitamin known as the sunlight vitamin, since it is synthesized in the skin when exposed to the sun's radation. It provides benefits for bone structure, mood state and much more.
Vitamin D plays a key role in overall health and well-being. It regulates calcium levels, supports cardiovascular function, and keeps depression at bay. Even the slightest deficiency can put you at risk for osteoporosis, immune disorders, recurring infections and more.
What Is Vitamin D?
This fat-soluble vitamin is produced by your body after exposure to sunlight. It also occurs naturally in a small number of foods and can be purchased in supplement form. Commonly referred to as the sunshine vitamin, it supports calcium absorption and regulates several key processes in the human body.
Vitamin D2 is derived from plant sources, while vitamin D3 can be found in eggs, dairy, and other animal foods. The first one is synthesized through exposure to UV radiation from the sun; the latter can be obtained from diet and supplements.
However, food can only provide five to 10 percent of the recommended daily amount of vitamin D. That's why health experts recommend spending at least 10 minutes outdoors on a daily basis. This helps increase vitamin D levels in the body and may prevent deficiencies.
The Role of Vitamin D
This nutrient plays a key role in bone health and immune function. Without it, your body cannot absorb calcium and must take it from your bones. Rickets, osteoporosis, fractures, and joint pain are common complaints among those who are deficient in vitamin D.
The human body needs this nutrient to maintain optimum phosphorus levels and normal immune system function. An adequate vitamin D intake may help lower your risk of heart disease,multiple sclerosis, depression, and obesity.
In a clinical trial, healthy overweight subjects who took vitamin D supplements experienced significant improvements in heart disease risk markers. Another study has found that those who added vitamin D and calcium to their diet lost more weight compared to the placebo group. According to researchers, this combo may suppress appetite and offset the risks associated with obesity.
If you're struggling with depression, you may benefit from a higher vitamin D intake. In a study, depressed people who received this nutrient in supplement form reported major improvements in their symptoms. Furthermore, vitamin D may reduce your risk of developing neurodegenerative disorders.
How much vitamin D you need depends on several factors, including your age, overall health, and lifestyle. For example, people who have dark skin or spend a lot of time indoors require larger doses of this nutrient.
The recommended daily allowance (RDA) of vitamin D for those who are deficient is 50,000 IU per week. If you're at risk for osteoporosis, consider taking anywhere from 400 to 1,000 IU per day. Calcium supplements will be necessary too.
Healthy individuals are advised to get at least 600 IUs of vitamin D per day. However, some experts say that this is not enough, and recommend a minimum daily intake of 9,600 IUs. Research shows that an intake of up to 40,000 IU is unlikely to have any side effects.
Who's at Risk for Vitamin D Deficiency?
According to science, vitamin D deficiency is the most under-diagnosed condition worldwide. A staggering 40 percent of Americans are not getting enough of this nutrient in their diet. The primary risk factors include:
Being a vegan or vegetarian
Having dark skin
Living in cold climates or being homebound
Wearing clothes that cover up most of your skin
Having kidney or liver problems
Suffering from celiac disease, IBS, and other medical conditions that affect fat absorption
Using sunscreen frequently
The aging process contributes to vitamin D deficiency as well. As you get older, your liver becomes less efficient at processing this nutrient. Additionally, you're spending more time indoors, so your exposure to sunlight is limited. That's why health professionals recommend seniors to eat plenty of foods containing vitamin D and take supplements if necessary.
Some of the best dietary sources of vitamin D include fatty fish, egg yolks, liver, red meat, fortified orange juice, and fortified cereals. Fish, krill, and cod oil can help too. A single tablespoon of cod liver oil, for instance, provides over 1,360 IU of vitamin D. One serving of salmon delivers about 566 IU, while beef liver contains 42 IU.
To maximize your vitamin D levels, get outdoors for 10 minutes once or twice a day, especially early in the morning and late in the afternoon. The sun is strongest between 10 am and 4 pm, so it's better to avoid outdoor activities during these peak times. Prolonged or regular exposure to UV radiation may lead to skin cancer.
Are Vitamin D Supplements Really Necessary?
Vitamin D deficiency can weaken your bones, cause severe fatigue, and affect cardiovascular function. It also interferes with your body's ability to fight infections, contributes to back pain, and may trigger depression. Slow wound healing, inflammation, hair loss, muscle pain, and decreased bone density are all common side effects.
Considering these risks, it makes sense to include more vitamin D in your diet. If you're spending enough time outdoors, you may not need supplements. People who live in big cities, however, often develop deficiencies because of pollution.
Since this nutrient is found in a small number of foods, you might not get enough from your diet alone. Additionally, too much sun exposure may put you at risk for melanoma. Vitamin D supplementation is highly recommended – just make sure you don't go overboard.
When consumed in excess, vitamin D may cause toxicity. Common side effects include elevated blood calcium levels, nausea and vomiting, stomach pain, digestive distress, vitamin K deficiency, and even kidney failure.
Discuss your options with a healthcare professional. He or she can recommend an optimum dose and help you choose a vitamin D supplement that meets your needs.
How to take Vitamin D?
 Going out into the sunlight is most likely the best way to get vitamin D but this can be tricky if you are working in an office all day or if you live in northern countries with limited sun exposure. If for some reason you cannot escape the office or get by a window where the sun shines then you should really think about supplementing with vitamin D.
The recommended daily allowance for Vitamin D is currently set at 400-800IU/day, but this is too low for adults. The safe upper limit in the United States is 2,000IU/day, while in Canada it is 4,000IU/day.
Research suggests that the true safe upper limit is 10,000IU/day. For moderate supplementation, a 1,000-2,000IU dose of vitamin D3 is sufficient to meet the needs of most of the population. This is the lowest effective dose range. Higher doses, based on body weight, are in the range of 20-80IU/kg daily. Vitamin D3 supplementation (cholecalciferol) is recommended over D2 supplementation (ergocalciferol), since D3 is used more effectively in the body. Vitamin D should be taken daily, with meals or a source of fat, like Fish Oil.
---
By Kevin Masson MSc, CSCS, CPT, USAW, FMS
As a Strength and Conditioning coach, I often get asked by athletes or clients what supplement they should get or what brand I would recommend. On the other hand, some are concerned about not being able to digest whey protein and what would be a better alternative for them.
My first answer is a question as well, and it's, do you actually need a protein supplement? But, let's imagine that your macros are on point and that the majority of your protein comes from whole food, but for whatever reason, you need that extra protein from a supplement powder. How do you choose the right protein for you? What are the things to look out for in a protein supplement? In this article, I'm going to go over the different kinds of protein supplements and how they fit into a diet and training routine. Once you understand the ins and outs of protein itself, we can discuss how to choose an appropriate supplement.
What Is Protein?
Proteins are nitrogen-containing substances that are formed by amino acids. They serve as the primary structural component of muscle and other tissues in the body that are used to produce hormones, enzymes, and hemoglobin. Proteins can also be used as energy though they are not the primary choice as an energy source. For proteins to be used by the body, they need to be metabolized into their simplest form, amino acids. There have been 20 amino acids identified that are necessary for human growth and metabolism. Twelve of these amino acids are termed nonessential, meaning that they can be synthesized by our body and do not need to be consumed in the diet. The remaining amino acids cannot be synthesized in the body and are described as essential meaning that they need to be consumed in our diets. The absence of any of these amino acids will compromise the ability of the tissue to grow, be repaired or be maintained.
What Protein Is Right for You?
First, let me say that if you're going to invest money in a supplement, make sure that it is tailored to your needs and not because your favorite athlete or "Instagram celebrity" is promoting it. Ask yourself these questions: Are you looking to lose weight? Are you looking to gain weight? Are you vegan? Do you have digestive issues? These types of questions will narrow down the choice of supplement brands out there for you.
Below is a list of the types of protein powders commonly used for dieting and training:
Whey Concentrate Protein
Whey protein is derived from milk and is made by the same process as cheese-making, stemming from the liquid that separates from the curds. This liquid is high in protein (70-80%), but also contains lactose, a milk sugar that many people have difficulty digesting. Many people think whey protein concentrate is inferior to whey isolate, but a well-made whey concentrate made from grass-fed cows, may, in fact, be a better choice than a whey protein isolate depending on what your goals are.
Though whey protein concentrates will contain less total protein than whey isolate, a high-quality concentrate contains more of the other helpful compounds found in milk. Good concentrates contain far higher levels of growth factors such as phospholipids and lipids, such as conjugated linoleic acid CLA. They also often contain higher levels of immunoglobulins and lactoferrin.
Whey protein is quickly digested into the bloodstream with a high content of BCAA especially high in leucine which is the king of the amino acid when it comes to muscle growth and recovery. When amino acids are digested and absorbed into the bloodstream, they are available for muscle protein synthesis or the process of building new muscle. Studies have shown that whey protein helps to build and maintain muscle mass, assist with recovery from heavy exercise and increase muscle strength in response to strength training.
Other studies in normal-weight, overweight and obese individuals have shown that whey protein may improve body composition by decreasing fat mass and increasing lean mass. One study gave lean men four different types of liquid protein meals on different days. The whey protein meals led to the most substantial decrease in appetite and the most significant reduction in calorie intake at the next meal.
Whey Isolate Protein
While whey protein concentrate has a protein content of around 80%, the protein content in whey isolate is around 90%. This is because whey protein isolate undergoes a process called Cross-Flow Micro-filtration. This filtering process separates the protein from fat, cholesterol, and lactose meaning a purer protein as the end product.
Whey protein isolate has less fat, cholesterol, lactose, carbohydrates, and calories than whey concentrate. It is, therefore, a common choice for those looking to maintain low levels of body fat but who still require the protein to help their muscles repair and recover. Although whey protein concentrate is considered low in lactose, whey protein isolate is considered even lower because of the additional manufacturing processes. It is therefore often recommended for athletes who suffer from lactose intolerance.
Whey Hydrolysate
Whey Hydrolyzed protein can be made from either whey concentrate or whey isolate; the difference is the size of the peptide structures, often referred to as "pre-digested" because it has already undergone partial breakdown. To reduce their size, enzymes in your digestive system have to break the bonds between select amino acid sequences to yield smaller peptides that your body can actually use.  This reduces the digestion time and easier absorption compared to the other two forms of protein.
This process is costly to the manufacturer, so more than likely whey hydrolysate is the most expensive form of protein on the market.
 Casein Protein
Casein is the other protein found in milk. However, casein is digested and absorbed much slower because it forms a gel when it interacts with stomach acid. This results in the stomach slowly emptying and delaying the absorption of amino acids into the bloodstream. The delayed absorption leads to a gradual, steadier exposure of the muscles to amino acids and reducing the rate of muscle protein breakdown.
Based on the results of most studies, casein appears to be more effective than soy and wheat protein but, not as effective as whey protein at increasing muscle protein synthesis and strength.
However, one study suggests that when calories are restricted, casein may have the edge over whey in improving body composition during resistance training. The study followed overweight men who consumed a diet providing 80% of their calorie needs. Some took casein protein, and others were given whey protein. Those who took casein protein had twice the reduction in fat mass, a gain of lean mass and increase in chest strength as the whey protein group.
In athletes supplementing their diets with additional protein, casein has been shown to provide the greatest benefit for increases in protein synthesis for a prolonged duration. However, whey protein has a greater initial benefit for protein synthesis. These differences are related to their rates of absorption. It is likely a combination of the two could be beneficial and produce the greatest gains.
Egg Protein
Eggs are a very popular source of high-quality protein. I mean we all saw Rocky drinking raw eggs (please don't do it) while listening to eye of the tiger song. Of all the whole foods, eggs have the highest protein digestibility-corrected amino acid score (PDCAAS). This score is a measure of a protein's quality and how easily it is to digest.
Eggs are also one of the best foods for decreasing appetite and helping you stay full for hours. However, egg protein powders are typically made from egg whites rather than whole eggs. Although the protein quality remains excellent, feelings of satiety may be reduced, and all the other good nutrients are gone when the yolks are removed.
Like all animal products, eggs are a complete protein source. That means they provide adequate amounts of all the 9 essential amino acids your body can't make for itself.
What's more, egg protein is second only to whey protein as the highest source of leucine, the BCAA that plays the most significant role in muscle health.
Although egg white protein hasn't been studied as much as whey or casein. In one study, female athletes taking egg white protein experienced similar gains in lean mass and muscle strength as the carb-supplemented group. Egg white protein could be a good choice for people with allergies to milk protein or on a budget as egg protein is considerably cheaper than it's counterparts.
Plant proteins
Let's make one thing clear; I am not here to start a war or to state that one protein is better than the other. Whether you are vegetarian or vegan and doing it from a religious, spiritual, or political standpoint that is your choice and not my place to tell you otherwise. My goal is to bring clear science information and educate whoever is reading this.  Now that I cleared the elephant out of the room let's begin.
Before we go into details about different plant protein, let's begin by stating what they have in common.
Plant proteins are commonly known to be an incomplete source of amino acid, they do not have all of the essential amino acids that the body needs, and if they do (we will go over which one has full amino acid profile) they have a very low amount of leucine and lysine content, which as you already know will affect the anabolic properties and protein synthesis. Furthermore, when plant protein is high in non-essential amino acids, down-regulation of insulin and up-regulation of glucagon is a logical consequence. Which means in the simplest way possible that your body is more efficient at breaking down glycogen and using glucose as an energy source, however by doing that you reduce the use of insulin and more importantly a hormone call (IGF-1) Insulin growth factor, another crucial hormone in the anabolic equation and putting on lean body mass.
Another claim that I hear a lot is the omega-3 profile that plant protein have. Of the three main types of omega-3 fatty acids, plant foods only contain alpha-linolenic acid (ALA).
ALA is not as active in the body and must be converted to two other forms of omega-3 fatty acids, eicosapentaenoic acid (EPA) and docosahexaenoic acid (DHA)  to bestow the same health benefits. Unfortunately, your body's ability to convert ALA is limited. Only about 5% of ALA is converted to EPA, while less than 0.5% is converted to DHA. Thus, you see the difficulty of having a high range of omega 3 fatty acid.
Now with that said, plant protein also offers a lot of benefits such as lower cholesterol, lower total calories, cardiovascular health and many other which you will learn about later. The fact that their leucine content is lower does not mean you don't get protein synthesis, according to research the ideal amount of leucine to take is a matter of debate. When single doses have been studied, intake of as little as 2.5 grams of leucine stimulated protein synthesis. In long-term studies, leucine intakes equivalent to 8 or more grams per day are recommended in divided doses so that at least 2.5 grams of leucine are consumed at each meal.
All it means is that you would need to have more in your diet or in a supplement form.
let's review all the different forms of plant protein.
Hemp Protein
Hemp protein powder is a plant-based supplement that is gaining popularity. Especially in more recent years.  Although hemp is related to marijuana, it only has trace amounts of the psychoactive component tetrahydrocannabinol (THC), so don't expect to have a fun trip on it.
Hemp is rich in beneficial ALA omega-3 fatty acids and several essential amino acids. However, it is not considered a complete protein because it has very low levels of the amino acids lysine and leucine.  Although there is very little research on hemp protein at this present time, it appears to be a well-digested plant protein source.
Pea Protein
Pea protein powder is relatively new and especially popular among vegetarians, vegans and people with allergies or sensitivities to dairy or egg proteins. It's made from the yellow split pea, a high-fiber legume particularly rich in BCAA and also contains all the essential amino acids although very low in leucine, lysine and methionine levels, it is still considered a complete protein.
Pea protein powder is also among the most hypoallergenic of all protein powders, as it contains no gluten or dairy. It's also easy on the stomach to digest and won't cause bloating, a common side effect of many other protein powders.
In a controlled study made by the ISSN (International Society of Sports Nutrition) 161 men who performed resistance training for 12 weeks, the group who consumed 50 grams of pea protein daily experienced similar increases in muscle thickness over the group which took 50 grams of whey protein per day. In addition, a study found that humans and rats with high blood pressure experienced a 20% decrease in blood pressure when they took pea protein supplements. Pea protein powder shows great promises and a favorite for people looking to substitute animal-based protein, more research is needed to confirm the results of these studies.
Rice Protein
Protein powders made from brown rice have been around for some time, but they have generally been considered inferior to whey protein for muscle building. Rice protein does not contain all of the essential amino acids, which makes it an incomplete protein, which is why you will often see it coupled with quinoa or chia proteins to compensate for what the brown rice lacks. There isn't a lot of research on rice protein powder, but one study made by the Nutrition Journal in 2013, compared the effects of rice and whey protein powders in fit college athletes males.
The 8-week study found that taking 48 grams of rice protein or whey protein daily resulted in similar changes in body composition, muscle strength, and recovery. However, more research is required to determine whether brown rice protein would provide the same benefits as whey over the long term or in other populations.
A personal note on this study, from what I have read and my own experience in researching on college athletes, it is impossible to control or establish a good nutrition journal for the subjects. This makes the findings a little bias in my opinion.
Rice protein benefits are similar to pea protein; it is an excellent hypoallergenic protein, packed with plant-based nutrients,  and will aid in muscle recovery, fat burning, stabilizing blood sugar and more.
Soy Protein
Soy protein is derived from the soybean and is considered a complete protein as it contains all nine of the essential amino acids for muscle growth and development. Although Soy is a good alternative for vegetarians or vegans, the nutritional drawbacks to bodybuilding can't be avoided such as having sulfur-containing amino acid methionine. Although for a plant protein leucine content is quite high and for that reason it has been a very popular alternative for athletes requiring an alternative from animal protein.
Another big down point for soy protein and the reason why I really don't recommend it even for my vegan athletes, due to its high concentration of phytoestrogens and the fact that 90% of all soy in the U.S is genetically engineered. Excess estrogen and GMO food is detrimental to your health. Genetically modified foods are linked to many health problems because they kill off good bacteria in your gut and also damage the function of your digestive system. Also during growth and processing soybean oil is exposed to certain pesticides that may have negative effects on human health. These pesticides also seem to survive processing.
In my opinion, I would stay away from soy protein, although it has a reputation of being the king protein for vegetarians and it's protein content, especially leucine is high for a plant protein but I truly believe it is an inferior product to the other plant-based protein for the reason stated above.
 What to look for in a protein supplement label?
First and most importantly you want to look at the serving size, some manufacturers are tricky and sometimes use 2 scoops compared to the usual 1 scoop serving size. Why is this important? Simply because you are probably paying more for less protein.
-Protein content, how much protein are you actually getting in 1 serving?
-The rest of the macronutrients, obviously this is important to how much carbohydrates and fat does the supplement have?
-Finally, probably one of the most important things to look at, INGREDIENTS.
That's where it becomes very tricky. The first ingredients should always be a protein source because whatever is listed first is always the most abundant substance in the mix. So you should always look for "Whey protein" or "Plant protein."
Next thing you should look at in the ingredient list is all the additives and artificial sweeteners which is typically what makes the taste of the protein. Use caution with how many and which artificial ingredients are used, however, these are perfectly legal and safe to use at low dosage like soy lecithin, but you have to ask yourself do you really want all that in your body?
Lastly still in the ingredient list, if you see any amino acid listed such as creatine, arginine, anything with an -ine at the end. Stay away from that brand.
Protein spiking is nothing new, manufacturers have used it since the 90's. You see the way we find out how many grams of proteins there are in 1 serving size is established by measuring the nitrogen level in the protein blend itself.
"Protein spiking is the practice of adding some non-protein substance to a protein powder to increase the overall nitrogen content of the powder. Proteins are the only nutrients that provide nitrogen (Gene Bruno Natural Product Insider, Vol 4, No 10, April 2014)
A way for manufacturers to boost nitrogen levels is to add amino acids such as glycine, taurine, arginine (and all the derivatives) and the supplement creatine. These can be bought from China, and usually, are made from bird feathers or human hair. A company does this to increase their profit margin by adding cheaper ingredients while fooling the lab tests.
Who can we trust?!
Now that you know the science behind "protein spiking" who can we trust to give us good quality protein supplement? Well, let me begin by saying that thank goodness the FDA is tracking down on those cheap, lying manufactures and is now becoming a lot stricter. Big companies have to have tests done to have a "Dietary supplement" or "Supplement Facts" label. Conversely, here is a list of what to look for before investing in a brand:
– Google search the brand and find out if they are in a protein spiking lawsuit.
– This is not a must, but do they have their own manufacturing facility or are they a private label company? You would be surprised that a lot of popular brands are made in the exact same facility. The only difference is the sticker of the brand and a few tweaks on the formulae.
Why is that a potential problem? Well, sometimes the private label owner does not know what goes on in the manufacturing facility. Potentially the manufacturer could be lying to the brand owner to make a bigger profit margin.
– Do they use a third party company to test their product? A third party test is great because these guys cannot be bought. Companies such as Labdoor.com offers testing of any supplement on the market and provide a complete report of supplements. This is an excellent resource if you want to know more about the supplements you are using.
Each test reports includes Label accuracy, Product purity, Nutritional value, Ingredient safety, and Projected efficacy and it's entirely FREE for us to view the reports.
-Buy protein powders whose protein is INSIDE the supplement facts panel, not outside. This tells you exactly how much protein powder is used in the supplement.
– Finally, and this comes from me personally, buy from a small family owned business.
For these guys to survive in a multi-billion dollars industry, they have to have a top of the line product. It's that simple, if they only rely on marketing alone, they will get crushed by the giant corporations. But being in a family business, small and depending on product quality to grow makes all the difference. We need to help the little guys out there make a difference.
Protein I recommend
I just want to state that I am not sponsored by either of these brands and only contacted them once to let them know if it was ok for me to talk about them. It is essential for me to remain neutral as a scientist to bring you, the readers, the best product available.
Both of these brands are American family-owned business with the only goal of providing top quality products.
Muscle Feast Founder and president Sean Gillespie work with his wife and son on this fantastic supplement brand, and it all started because he was concerned about what his son was ingesting after workouts.
Muscle Feast Whey protein is made with certified 100% grass-fed, hormone-free cow's milk, no artificial sweeteners or additives, instead, they use Stevia a natural sweetener and Cocoa (if the flavor is chocolate). That's it! That is literally what you should look for in a protein supplement ingredients facts.
Muscle Feast is currently rated number 1 on labdoor.com lab testing as best protein supplement on the market.
It tastes amazing, it's so easy to mix, and I highly recommend you guys to try this brand.
https://www.musclefeast.com
For the vegans and vegetarians don't worry I got you too! Here it is
Conscious Muscle supplements, Owned again by an American Family trying to make a difference by offering top quality products.
CEO and Owner Marco Galindo, a pro powerlifter with some incredible lifting records is also a vegan and wants to prove to anyone that you can be vegan and strong af!
Conscious Muscle supplement offers vegan protein made from an all natural plant blend of pea protein, brown rice protein, quinoa powder, spirulina, amaranth powder, and artichoke powder. No Soy! It is a complete protein with all the essential aminos the body needs and the other ingredients are natural flavor (depending on the flavor of the protein) and Stevia sweetener. That is it, and again that is all you need, to have a great quality product.
Also important to note that 10% of all sales go to an animal sanctuary to help animals. What's not to love about these guys?! Make sure to try their supplements.
Reference
Jay R. Hoffman, M. (2018). Protein – Which is Best?. Retrieved from https://www.ncbi.nlm.nih.gov/pmc/articles/PMC3905294/
van Vliet S, e. (2018). The Skeletal Muscle Anabolic Response to Plant- versus Animal-Based Protein Consumption. – PubMed – NCBI. Retrieved from https://www.ncbi.nlm.nih.gov/pubmed/26224750
Joy, J., Lowery, R., Wilson, J., Purpura, M., De Souza, E., & Wilson, S. et al. (2013). The effects of 8 weeks of whey or rice protein supplementation on body composition and exercise performance. Nutrition Journal, 12(1). doi: 10.1186/1475-2891-12-86
Is Soy Bad for You? – Dr. Axe. https://draxe.com/is-soy-bad-for-you/
SC, P. (2018). Extremely limited synthesis of long chain polyunsaturates in adults: implications for their dietary essentiality and use as supplements. – PubMed – NCBI. Retrieved from https://www.ncbi.nlm.nih.gov/pubmed/17622276
GC, B. (2018). Metabolism of alpha-linolenic acid in humans. – PubMed – NCBI. Retrieved from https://www.ncbi.nlm.nih.gov/pubmed/16828546
Babault, N., Païzis, C., Deley, G., Guérin-Deremaux, L., Saniez, M., Lefranc-Millot, C., & Allaert, F. (2015). Pea proteins oral supplementation promotes muscle thickness gains during resistance training: a double-blind, randomized, Placebo-controlled clinical trial vs. Whey protein. Journal Of The International Society Of Sports Nutrition, 12(1), 3. doi: 10.1186/s12970-014-0064-5
Kraemer WJ, Ratamess NA, Volek JS, Hakkinen K, Rubin MR, French DN, Gomez AL, McGuigan MR, Scheett TP, Newton RU, et al: The effects of amino acid supplementation on hormonal responses to resistance training overreaching. Metabolism. 2006, 55: 282-291. 10.1016/j.metabol.2005.08.023.
Garlick PJ: The role of leucine in the regulation of protein metabolism. J Nutr. 2005, 135: 1553S-1556S.
Norton L, Wilson GJ: Optimal protein intake to maximize muscle protein synthesis. AgroFood industry hi-tech. 2009, 20: 54-57.
Tang JE, Moore DR, Kujbida GW, Tarnopolsky MA, Phillips SM: Ingestion of whey hydrolysate, casein, or soy protein isolate: effects on mixed muscle protein synthesis at rest and following resistance exercise in young men. J Appl Physiol. 2009, 107: 987-992. 10.1152/japplphysiol.00076.2009.
TC Luoma, T. (2018). Protein Trickery: Nitrogen Spiking | T Nation. Retrieved from https://www.t-nation.com/supplements/protein-trickery-nitrogen-spiking
---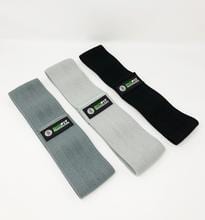 By Kevin Masson MSc, CSCS, CPT, USAW, FMS
Listen nobody ever wrote a song about a flat butt, so today we're going to lay out our top tips for growing the perfect set of glutes. Many people believe doing endless amounts of squats, deadlifts, or lunges will grow your glutes; however the glutes are not activated to their highest potential, there are many other exercises that will produce a bigger bang for your buck and a serious glute pump! Nick Tumminello, a popular trainer/ author, said it best, "All the squats, deadlifts, and lunges in the world won't do your backside much good if your glutes don't activate well, to begin with." Glutes can be known as "sleeping giants" as they require significant amounts of metabolic energy to activate, therefore the body may try to conserve energy by keeping them dormant and allowing other muscles to take over. Properly warming up and activating the glutes prior to lifting weights can improve glute activation, strength and neural programming for enhancing movement patterns. Additionally, properly stretching the hip flexors before trying to activate the glutes can be beneficial, as tight hip flexors can limit glute activation.
Another thing worth mentioning is, and I get that a lot at the gym.
-"Bro I'm not doing that, that' s a chick exercise."
-Ok, "Bro" Glutes play a critical role in any performance activity. So whether you are looking at improving your 40-yard dash or increase your numbers on the squat and deadlift, you better train those glutes.
Glutes Anatomy
Let's do a quick refresher on the anatomy. There are three main muscles that comprise your butt:
gluteus maximus
gluteus medius
gluteus minimus
Gluteus Maximus
The gluteus maximus muscle is the largest and strongest of the gluteal muscles. It is the most superficial layer of the dorsal gluteal musculature and therefore forms the surface anatomy of the gluteal region. The gluteus maximus has several origins on the pelvic bones as well as the sacrotuberous ligament and inserts at the gluteal tuberosity of the femur. The inferior gluteal nerve supplies the innervation. The gluteus maximus muscle is the strongest extensor and outward rotator of the hip and is also involved in adduction and abduction as well as stabilization of the hip joint.
Gluteus Medius
The gluteus medius muscle is found in the posterior pelvis, origination at the gluteal ilium to the femur, coursing inferiorly to its insertion at the greater trochanter of the femur. It is located deep to the larger gluteus maximus muscle and overlies the gluteus minimus muscle. The innervation comes from the superior gluteal nerve, a branch of the sacral plexus (L4-S1). The small gluteal muscles are considered as strong abductors and internal rotators of the thigh, at the hip joint. The anteriormost fibers of this muscle assist in flexion and internal/medial rotation of the thigh, while the posterior fibers function in extension and external/lateral rotation. The gluteus medius also plays an essential role in the stabilization of the pelvis.
Gluteus minimus
The gluteus minimus muscle is part of the dorsal gluteal musculature. It belongs to the deeper layer along with the rotator muscles of the hip joints. It extends from the ilium to the greater trochanter of the femur and is innervated by the superior gluteal nerve. The gluteus minimus muscle is an abductor and medial rotator of the hip joint. The small gluteal muscles are the most powerful abductors and internal rotators of the hip joint. A contraction of the ventral fibers results in flexion and inward rotation. The dorsal fibers perform an extension and outward rotation. Altogether they play an essential role in the stabilization of the pelvis.
Mind to Muscle Connection
In 2014 Ph.D. Brett Contreras conducted a study that put subjects hooked to electrodes and measured the EMG activity of each muscle during various exercises. (Results below).
Based on Brett experiment, here are the top three exercises in terms of mean and peak activity for each muscle part:
Glute Medius
Mean: Quadruped Hip Circle, Band Standing External Rotation, Barbell Hip Thrust
Peak: Quadruped Hip Circle, Quadruped Band Donkey Kick, Quadruped Hip Extension
Upper Glute Maximus
Mean: Barbell Hip Thrust, Band Skorcher Hip Thrust, Quadruped Hip Circle
Peak: Quadruped Hip Extension, Barbell Hip Thrust, Bird Dog
Mid Glute Maximus
Mean: Band Standing Hip External Rotation, Band Skorcher Hip Thrust, Barbell Hip Thrust
Peak: Band Standing Hip External Rotation, Band Skorcher Hip Thrust, Cable Standing Hip External Rotation
Lower Glute Maximus
Mean: Deadlift, Band Hip Thrust, Band Standing Hip External Rotation
Peak: Single Leg Hip Thrust, Shoulder Elevated Single Leg Hip Thrust, Deadlift
What is also crazy about the results is the difference between focusing on the muscles (internally) versus the environment (externally). Now we all heard bodybuilders for decades saying mind to muscles connection. One of my favorite quote from CT Fletcher while doing bicep curls, he screams at his biceps " I ORDER YOU TO GROW." You get the idea his attention is 100% focused on his biceps.
Back to the subject mind to muscle connection is a real thing and in this instance, if you want to focus on bigger glutes, you have to squeeze the life out of them on every single rep.
Top Glutes Exercises
According to Ph.D. Bret ", the glute guy" Contreras, the best six exercises for the glutes for advanced individuals are:
Barbell Hip Thrust
Quadruped Hip Extension
Weighted Reverse Hyper
Weighted Back Extension
Standing Band Abduction
Seated Band Abduction
If you are just starting out to training start first with bodyweight exercises and progress with added weight as you get proficient in the skill.
Glute bridges (both legs, feet elevated, single leg, shoulder elevated)
Back extension
Reverse hypers
Cable pull through
Bird Dog
Stability ball curl or sliding disc leg curls
Glutes Activation Hip Bands and Mini Bands
Hip bands or mini bands are worth mentioning for glute training. They are ideal for activating your glutes and entire lower body, you can use them during a dynamic warm-up or even on its own as a workout.
Another reason why I love them is because it cues athletes to keep their knees out while squatting or deadlifting and also recruits a lot more of your glutes muscle fibers which allows you to lift heavier. I would highly recommend giving them a try, you can find them easily on Amazon or click the link below
https://www.biofitequipment.com/collections/resistance-bands/products/exercise-loop-fabric-bands
References
Bret Contreras. (2018). I am the Glute Guy and Here are My Secrets! – Bret Contreras. [online] Available at: https://bretcontreras.com/glute-secrets/ [Accessed 19 Sep. 2018].
Bret Contreras. (2009). Advanced techniques in glutei maximi strengthening. Ebook.
---