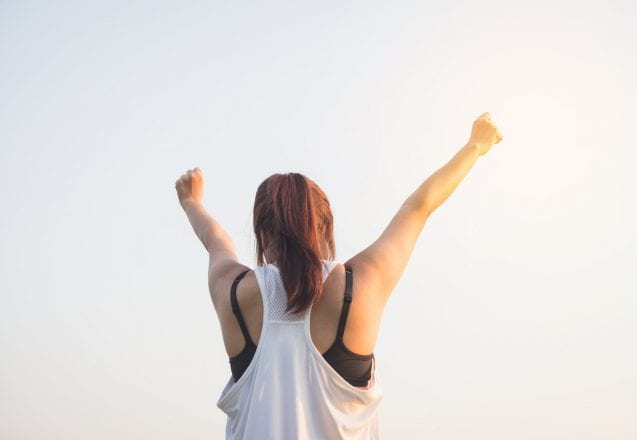 By Kevin Masson MSc, CSCS, CPT, USAW, FMS
When you're lifting weights, there are many different important factors that will impact on the outcome of your training. There's the program you pick, there's your dedication to the training, and there's the amount of time you dedicate to it.
But one of the most important factors of all and something that often gets overlooked is the importance of emotion. There are many reasons why emotion is critical for your training, which we will see now.
Creating a healthy habit
Often you hear people talking about training as though it were a challenge or a chore. They talk about how crucial it is to have the 'will' to train and to force yourself out of bed every day, even when you don't want to.
They talk about 'no pain, no gain' and 'eye of the tiger.'
And that's all good and well – the drive will certainly help you to get to the gym and commit to your training program. But you know what's even better?
To actually want to go to the gym. To feel as though any time you're not training is time wasted, to be itching to get there at every opportunity.
This is how all the most successful athletes feel. This is how Arnold Schwarzenegger, Michael Jordan, Tom Brady and all the greatest describes feeling. This is what gives you unstoppable motivation and drive to achieve your goals.
If you're going to reach this point, then that means you need to understand why it is you're training and what it is that really appeals to you about the idea of working out. For that to happen, you need a vision and a goal with a deadline that has to be powerful enough for you to be able to feel entirely motivated by that vision.
For example, a competitor getting ready to go on stage, the vision is to have a perfect physique, the goal is to win the competition, and the deadline is when the competition happens let's say in 12 weeks. With the vision, the goal and the deadline, motivation comes and suddenly every single rep, every minute of cardio and every single meal becomes something that one looks forward to.
That is obviously just one example; one could argue that instead of just aesthetic reasons your vision could be to live as long as possible in optimum conditions and be with your grandchildren and great-grandchildren instead of a hospital bed. Health is a powerful motivation the only problem with that is there are no deadlines, which makes it hard for people to stick with.
For that reason, I recommend that you take smaller steps and goals with some kind of deadline, create new habits by changing the bad ones into good ones, create a new healthy lifestyle that will help you reach that ultimate vision of you living an optimal life for as long as possible.
The 'why" you do something is the most important because the why will give you the drive and determination. The "What" and "How" are easy and you are probably already doing it.
What do I want? I want to look amazing for the summer. How do I do it? I eat healthy and workout every day to reach my goal.
The what and how are important obviously but if you do not have a reason why you do something the "what" and "how" are not powerful enough to keep you on track.
This drive and determination that you get from the "why" is also what's going to make your actual workouts all the more effective. That's because you'll be able to dig deep to find that part of you that's capable of lifting more, punching harder or run further. The "why" crushes that little voice you get in your head and tells you to quit. All athletes have that drive because they want to win and so can you!
And to do this, you need to once again, be able to tap into the reason for your training and to remember why it's worth so much to you.
This isn't just a pep talk: There is actual science behind this, it changes the entire way your central nervous system works. When something really matters to you, your body will pump out more adrenaline, more dopamine, more norepinephrine… and all these things will combine together in order to give you more focus and more drive when you're training.