FOCUS BOXING
In today's times, where our focus is being pulled in a million different directions, it is becoming increasingly difficult to take time to direct our energy and our attention onto ourselves. We tend to be distracted by our environment from family life, work, social media and the age of technology. Focus Boxing is a 45 minutes class designed to help redirect your energy and focus onto yourself. Our trainers keep you locked in to an entertaining, challenging and social boxing experience that puts YOUR personal well being at the forefront both mentally and physically. We have taken the most effective and exciting elements from boxing and constructed a unique and challenging workout that will leave you burning calories for 24 hours after you leave the gym. Beginner and Advanced level classes available.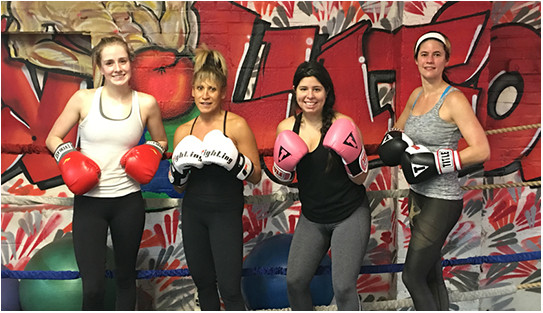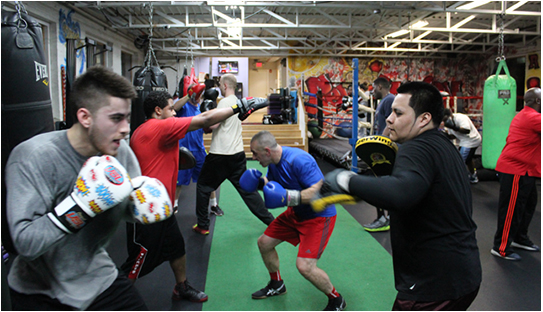 FOCUS STRENGTH
In our everyday lives, many of us are moving at full speed unable to keep up with all the challenges and responsibilities that often hinder us from achieving our goals. Focus strength is a 45 minute class where your mind and body is your number one priority. Our certified trainers push you to overcome your physical limits by assessing and incorporating functional movements and patterns that will assist in helping your everyday life. We incorporate a variety of techniques including weights, bands and compound movements to induce muscular contraction which builds the strength, anaerobic endurance, and size of skeletal muscles. Focus strength will elevate you to feel stronger than ever physically and mentally.
FOCUS HIIT
We all have guilty pleasures in life from that glass of wine, to your favorite dessert or even binge watching a Netflix series in one night. Sometimes it's necessary to detox the body to re-center ourselves and create balance. Focus Hiit is a 45 minute upbeat class that is a total body cardio experience. The goal is to increase your heart rate and make you sweat, ridding the body of toxins and negative energy. Our trainers will engage you in a sequence of high intensity drills with short recovery periods to fully optimize your workout. At the end of class, you will feel rejuvenated and lightened as you decompress from your hectic schedule. All fitness levels are welcome.
WHAT ARE YOU WAITING FOR?
3 PERSONAL TRAINING SESSIONS & 2 WEEKS OF UNLIMITED CLASSES FOR $399
for $139.99
3 45 Minute PVT Sessions
Nutrition Consultation
Goals Assessment
2 Weeks of Unlimited High Intensity Focus Boxing & Strength Classes