ABOUT WHITE COLLAR BOXING:
There are many stories of how White Collar Boxing started. There's the story about the two stockbrokers who got into a big argument over a position in the stock market. As it goes, there was a former amateur boxer working on the trading floor at the time, who suggested the two stockbrokers settle it in the ring. Long story short, both stockbrokers hired the best trainers in town because that's what stockbrokers do! They trained for a few months and settled it in the ring. Needless to say, it wasn't the most skilled display of the sweet science, but both stockbrokers got in the best shape of their lives and settled their differences. After a few bumps and bruises, they walked away with a sense of accomplishment and one hell of a story to tell their family and friends. There's also the story about how White Collar Boxing started at the famous boxing gym, Gleason's, in Brooklyn, New York.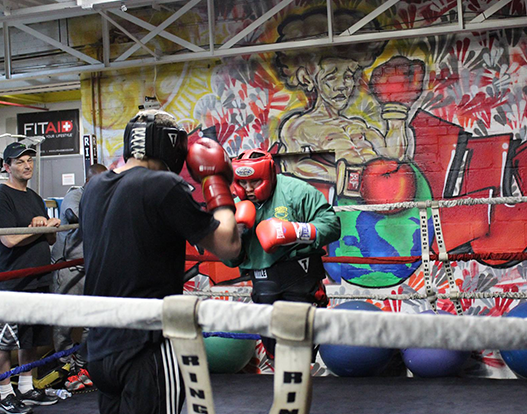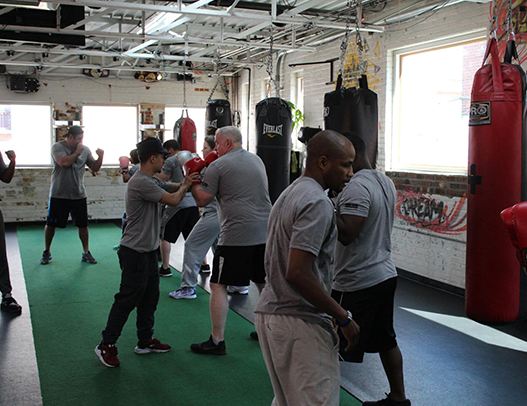 IT ALL BEGAN IN 1988…
When Dr. Richard Novak, a lawyer, fought Dr. David Lawrence, a multimillionaire businessman with a Ph.D. in English Literature, in the first 'White Collar' bout.
I'm partial to the Gleason's story because one of the founders of The Real Fight Club Stamford started there.
In 2004, Ahmad Mickens, the owner and founder of Revolution Training LLC and RF Youth Boxing Inc., fought in his very first fight in what would be the last White Collar Boxing show at Gleason's Gym.
Ahmad was looking for something to challenge himself and to maintain his high level of fitness. So, he trained for a few months and entered his first White Collar Boxing match and won.
He went on to win multiple amateur boxing tournaments, start two fitness companies and after a conversation with his best friend, Rajiv Bhattacharya, started the White Collar Boxing Movement in STAMFORD CT, better know as, "The Real Fight Club Stamford".
Rajiv and Ahmad, both started their boxing careers in a White Collar Boxing event. They thought it would be a good idea to start the White Collar Movement in STAMFORD CT, to raise money for the at-risk youth they were working with in Stamford, CT, and Brooklyn, NY.
10 years later, the Real Fight Club Stamford has trained over 300 White Collar Warriors, put on over 15 White Collar Boxing Shows and raised over $750,000 for programs such as RF Youth Boxing INC, Youth Fighting Forward, Hope for Haiti, and the American Cancer Society.
THE REAL FIGHT CLUB STAMFORD
The Real Fight Club Stamford, is a program that brings white-collar professionals and other individuals who wouldn't otherwise consider lacing up the gloves and stepping into the square ring together to compete in an amazing dinner show/gala for two reasons:
1.To knock an important "TO DO" off of their, "Bucket List"!
2. Most importantly, this program was started to raise money for important causes such as Hope For Haiti, American Cancer Society, Youth Fighting Forward, Starette City Boxing Club, and RF Youth Boxing.
Your only requirement to join the Real Fight Club Stamford and compete in the next White Colar Boxing show is to really believe in yourself, commit to working harder than you've ever worked before, a clean bill of health from your physician and most of all, a belief that you are fighting for a cause that is greater than yourself.
HOW DO I GET READY?
The Real Fight Club Stamford has partnered with Revolution Training who has come up with a proven
well-structured program that has been preparing athletes to compete in the White Collar Boxing Show for ten years.
$200 for non-Revolution Training Members
$100 for Revolution Training Members
Membership to the Real Fight Club Stamford gets you access to all classes on the Revolution Training schedule including specialty classes for Real Fight Club Members Only.
Participants also get Real Fight Club Stamford t-shirts and vests (the night of the Fight). The Real Fight Club Stamford members also get 30% off of Personal Training if you decide you want an extra edge on your competition.
Note: Training at Revolution Training isn't a requirement to compete in the White Collar Boxing 2K Boxing Show, but you do need proof of training which you will be required to post on your campaign (a minimum of 3 workouts a week).
YOUR RESPONSIBILITY TO THE CAUSE!!!
Of course, the main reason why we are doing this is to fight for the RF Youth Boxing Program and the causes we support. This is why each participant will be given their very own campaign to raise a minimum of $2,000.
After you've set up your profile you will be sent an email where you will put the link to your campaign in and then you will send it to all of your family and friends, so they can follow and support you by contributing to your campaign.
The winner of each bout will be given a title belt. The belt is yours to keep forever, but the title is only yours for one year. In one year you can defend the title if you choose. Or, you can forfeit it and let two new contenders compete for it.
The boxer who raises the most money through ticket sales and donations will win a belt and a special surprise.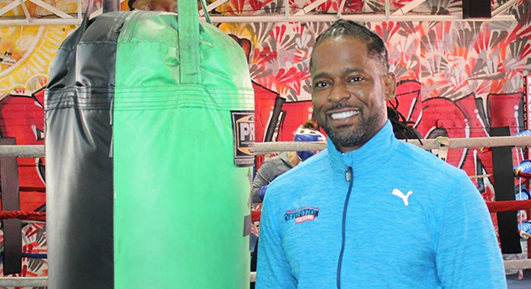 WHITE COLLAR BOXING 2K "THE SHOW"
White Collar Boxing 2K, is a Dinner Show/ Gala where we will pull out all the stops to ensure you, your family, and friends have a night that you will remember for the rest of your life.
AT THE DINNER SHOW/GALA, THERE WILL BE:
• An MC and DJ
• Live Singing of the National Anthem
• Gourmet buffet dinner
• Amazing speeches
• & Exciting Boxing Matches!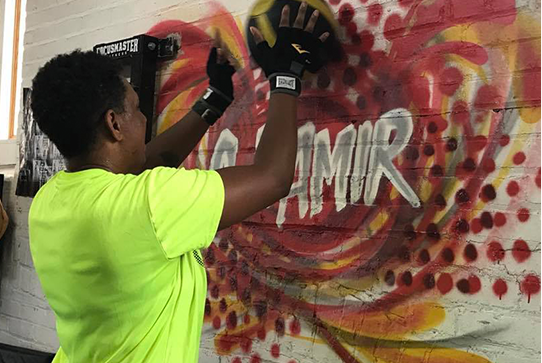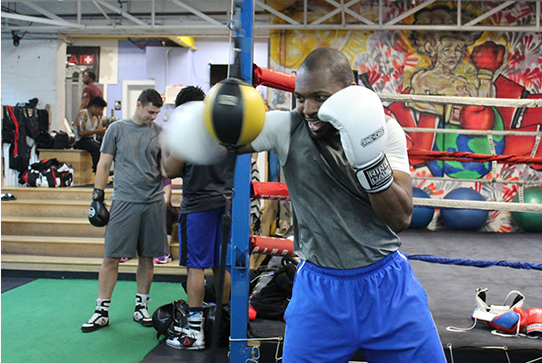 WHAT ARE YOU WAITING FOR?
3 PERSONAL TRAINING SESSIONS & 2 WEEKS OF UNLIMITED CLASSES FOR $399
for $139.99
3 45 Minute PVT Sessions
Nutrition Consultation
Goals Assessment
2 Weeks of Unlimited High Intensity Focus Boxing & Strength Classes