The Matrix of Negativity is not only 'right under your nose'…It's all around you. All the time.

Even if you're a positive minded, positive spirited person – most of our society and our culture operates from an insidious foundation of negativity (sometimes even disguised as positivity).
About 95% of all news is negative (people are more inclined to stay glued to negative news than positive news.. This means more advertising revenue. More money 🙁
Most people speak in terms of lack, poor health, complaining, what they wish they had, what they envy, what hurts, what they're scared of etc, negative things someone else said or did…
To top it off, we are surrounded by negative temptation, such as alcohol, addictive foods, lazy friends, gossipy groups, etc…
All of that – is just the first few layers of "The Matrix of Negativity"…

In the helpful audio interview above Nikki Doherty, Director of Smooth Operations for SCULPTAFIT, asks Joey Atlas about the finer details of this hidden evil force in our lives, and what initial steps to take in order to break free from it and shift into your own, powerful Matrix of Positivity, so you can reach your personal health and fitness goals, in the short term – and in the long.
This is THE key to vibrant longevity and a high quality of life that will inspire others to want to do the same. So press play on the player above and escape the forces that have been holding you down.
If you're local, in the Saint Johns, Mandarin area – and you're interested in taking care of your fitness and wellness, so you can live your best life possible – then call or text Nikki now, 904-891-3680 , to talk about a Complimentary Sample Session and Personal Fitness Consultation (all 100% FREE)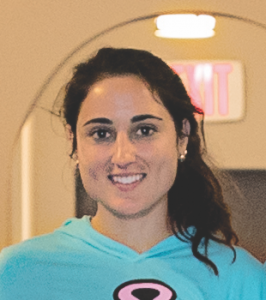 Nikki Doherty
904-891-3680
Women's "Well & Fit" Coach
Director of Smooth Operations
SCULPTAFIT – The Gentle Method for Women
Comments