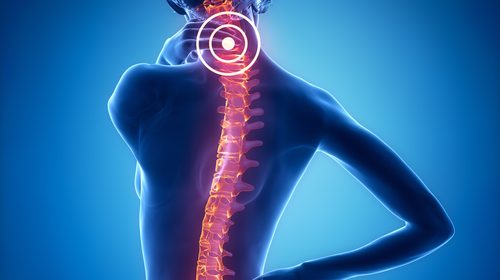 Today we share the 5 Worst Fitness Injuries in Women Over 40 – which are all AVOIDABLE…
Read on to see what they are and how to avoid the damaging workouts that cause these life-killing injuries
You probably have a friend, co-worker or neighbor who has suffered at least one fitness injury in the last year or two…
It's a sad fact that many women near middle-age and beyond are misguided into trying workouts and fitness programs that are inappropriate for them.
This mismatch of programming and the person lead to a list of common and sometimes debilitating injuries that can be TOTALLY avoided when armed with the right information.
We hear countless examples of women being injured in:
HIIT workouts,
sweat-box boot-camps,
big box gym weight-lifting and
uncomfortable machines,
hardcore traditional personal trainers,
high-speed dance exercise and other high-impact fitness programs
So, let's look at the 5 Worst Fitness Injuries in Women Over 40 and then we'll share some smarter fitness options for Awesome, Life-Improving and SAFE results.
1 – Lower-Back Injuries

This can range anywhere from severe muscle spasms to a herniated disc.
Back injuries can make life miserable. But they happen EVERY DAY in the fitness world – yet it doesn't have to be that way.
Smarter methods exist where women are strengthened properly and not broken down
2 – Knee Injuries

Ligament tears are a common occurrence in women who are instructed to squat with weights (bars, dumbbells) – especially if they are too heavy.
Meniscus damage is also another possibility, with fast-paced high-impact movements.
And the traditional machines in health clubs can also place dangerous stress-forces on the knee joint that can cause damage and set-backs.
3 – Shoulder / Rotator Cuff Injuries

When women are instructed to do kettle-bell swings, upright rows, fast push ups, core roll-outs, overhead presses – the potential for shoulder damage increases exponentially.
The RC joint is very delicate and needs to be trained properly in order for it to be strengthened and the shoulders toned – WITHOUT damaging to a point where rehab or surgery is needed.
4 – Neck Injuries

Fast abdominal exercises and other awkward moves can wreak havoc on the small, intricate muscles of the neck.
And once the neck is in pain – the discomfort can permeate every part of your daily living and make life "not fun".
Certain gym machines can also jack-up the neck.
For example, the ab-crunch machine can place awkward forces on the neck and trigger muscle strains and possible tears.
Who needs that? Nobody…
5 – Foot/Ankle Injuries

Anything from sprained ankles to broken toes – the foot area is a bad one to be injured in because it can literally take you off your feet for days, weeks or months.
High impact workouts can cause Plantar Fasciitis, heel tears and a few other painful possibilities.
The key is to be smart and mindful of what you're doing and what physical demands are being placed on your feet. This is often ignored and the price is payed.
Those are 5 of the most common Fitness Injuries in Women Over 40 – but yes, there are others – as you may already know.
Muscles tears and pulls, pelvic floor strains, elbow tendonitis, wrist fractures, and so on…
The beauty is that you can avoid all those unfortunate fitness injuries by choosing your program wisely.
You want to make sure you program checks the following boxes:
1 – LOW-Impact
2 – Controlled Intensity
3 – Focused Form
4 – Safe Tempo
5 – Synergistic Sequence
6 – Trains All Fitness Parameters
7 – Incorporates "Re-conditioning"
8 – Is Tailored to a Woman's True Needs
This is EXACTLY what we do at the SCULPTAFIT Studio and we'd like for you to come experience this AT NO CHARGE.
Just call or text us right now at 904-891-3680 – and since it's the week of the 4th of July – we have "4" Complimentary Sample Sessions to give to the first 4 women who get in touch with us.
See, it's our mission to simply share and teach "the right way of fitness" – so more and more women can be healthy, fit, well, strong and happy.
At minimum you'll learn EXACTLY how proper and beneficial exercise is supposed to feel to you – so you can get the results and benefits WITHOUT getting hurt or injured.
Or you may love it here so much you want to try one of our life-changing programs 🙂
Either way is great – we just want to help. It's our gift, our craft, our skill to share with women just like YOU.
Just call or text us right now at 904-891-3680 – and since it's the week of the 4th of July – we have "4" Complimentary Sample Sessions to give to the first 4 women who get in touch with us.

Don't procrastinate – you only have one life – and the minutes are slowly ticking by…
Live your best life starting now ==>> call or text us: 904-891-3680

============================