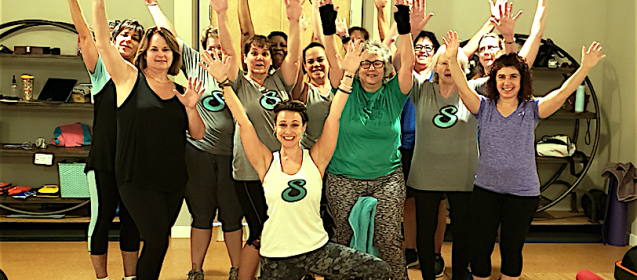 Each month we host a specific Seminar at the SCULPTAFIT Studio to help our clients, and their friends, learn more about their bodies, their minds and their overall well-being…
Our next one is on November 14th and it's titled, "5 Keys to Simple Nutrition Mastery for Optimum Health and Weight"
One of our past seminars if still very popular and still very helpful, so we thought it would be good to share it with you today.
This is EXTREMELY valuable if you're a woman, but as you'll see in the presentation, there are several key health benefits for the men in your life as well.


In this helpful presentation at the SCULPTAFIT Studio Laura Bunso, of Smart Body Physical Therapy shares her best insights and tips for:
– The myths and misundertandings about the pelvic region
– Dangerous exercises and workouts that can damage and injure the pelvic region
– Why age doesn't dictate the health and wellness of the pelvic floor and the other parts connected to it
– 3 Exercises you can do today to start strengthening and improving your pelvic floor muscles and stability
– What mistakes to avoid so you don't injure, or sacrifice the health of, your pelvic floor and pelvic region
– Why men should also be mindful of their pelvic floor health and functionality
————————
How's Your Personal Health and Overall Wellness?
Would you like some fun, effective and gentle guidance to help get you on the right track and making amazing progress toward better health and wellness?
Then reach out to us at 904-891-3680 to schedule a short & friendly Studio Tour, or to come in and try a few Complimentary Sample Sessions.