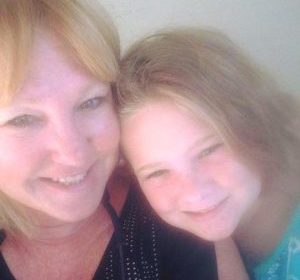 Before I introduce you to Lisa, I want to give you a short preview of a big article we are working on, to share with you, BEFORE the Holiday Season hits…
You know, the season that starts with the Halloween candy/chocolate and rolls right through New Year – the season of eating during the "winter" where most people get further out of shape and gain yet another few more pounds of unneeded, unwanted, excess weight…
Yes, that season… And in anticipation of that self-destructive season, we'll have a VERY helpful article to share with you in the next few weeks, so that you can be prepared, in advance, to avoid the seemingly inevitable onslaught of high-calorie, high-fat and high-sugar food (and some booze) that wears down your health and wellness.
Stay tuned for that article (help is on the way).
And now it's time for you to meet Lisa, because her story is going to inspire you…
Lisa came to us about 6 weeks ago. She was apprehensive and a bit scared, BUT, she knew she needed something to help her get her fitness and wellness on track.
Why?…
Because as a single mom, who had suffered a heart attack at the young age of 46, Lisa KNEW she had to put herself first and start taking care of herself, so she could continue to be alive and WELL, for her child, AND for herself.
About 3 weeks into her program at SCULPTAFIT, she posted this early review:
But It Gets Even Better…
See, before she heard about us, Lisa's doctor's orders were as follows:

1 – You MUST get yourself on a consistent exercise program to strengthen your heart, your lungs and your entire body.
2 – You MUST reduce any excess body-fat, and get your vitals all in positive ranges (cholesterol, triglycerides, resting heart rate, blood pressure, etc…)
3 – You MUST AVOID any risky and inappropriate types of exercise, such as: crossfit, HIIT workouts, bootcamps, hot yoga, etc..)
4 – You MUST find a program that is geared toward middle-aged women, that doesn't force any uncomfortable protocols on you, and doesn't include high-impact movements.
5 – You MUST follow a routine that is gentle, BUT still delivers results in a balanced and sustainable way. You want to find something you can enjoy and follow for life, so you can keep the results and benefits for as long as you live.
"When the student is ready – the teacher will appear…"
Lisa was ready and "she found us"…
Here is her update going into her 6th week on the SCULPTAFIT Method:
What Scares YOU the Most?
"Whatever scares you the most should be the strongest motivator for you to take care of yourself."
Maybe the thought of a possible heart attack doesn't scare you.
Maybe it's other things that do frighten you though…
Maybe the idea of diabetes, osteoporosis… or a broken hip are constantly in the back of your mind… And the vision of becoming wheel-chair bound and a burden on your family is starting to bother you more often…
Or maybe the quiet, but strong fear of losing any physical appeal you used to have is preoccupying your thoughts… and how that might affect your love life, your self-esteem and self-confidence.
Hey, listen – we are all human, and we deserve not only to be our best – but also to be able to offer our loved ones our very best… They deserve our healthiest, strongest and most appealing version of us… Wouldn't you agree?
Sure, they always say "I love you no matter what shape you're in." …But deep down you know that's only partially true… And they would LOVE to have the "healthy" and vibrant version you… The one that still has some healthy "mojo"…
THAT is what keeps ladies young, and their lives in the Happy Zone
Do you want to live life in the Happy Zone? Then call or text Nikki asap (904-891-3680) because that is our specialty; Getting Women Back Into the Happy & Healthy Zone…
Don't wait for a heart attack, or some other major health scare to be the thing that makes you get in touch with us – Because by then it may be too late.
Now is Now – and your life is in your hands… We can help you make the best of it.
If you're unsure or uncertain, just reach out to Nikki and she can give you everything you need to know in order for you to start taking the positive steps for yourself.
Nobody else can do this for you. You are the captain of your personal ship…. Don't let that ship sink.
In health and wellness,
– Joey Atlas
Founder and Chief Enhancement Orchestrator
SCULPTAFIT Studio of Saint Johns, Mandarin, Fleming Island
PS – call or text Nikki right now (904-891-3680) if you want to try one of our Signature SCULPTAFIT Sample Sessions (at NO CHARGE, totally free, 100% "On the House"!)
We have several time options available so no need to worry about that either.
PPS – even if you just have some questions about it, give Nikki a call, so we can see if this is actually something that would be a great fit for your personal needs.
————————————————————————————–
SCULPTAFIT Studio of Saint Johns, Mandarin, Fleming Island
The Gentle Fat-Loss & Fitness Method for "Real" Women Who
Want to Reverse the Symptoms of Aging and LIVE LIFE WELL

116 Bartram Oaks Walk, Suite 103
Saint Johns, FL 32259
904-891-3680