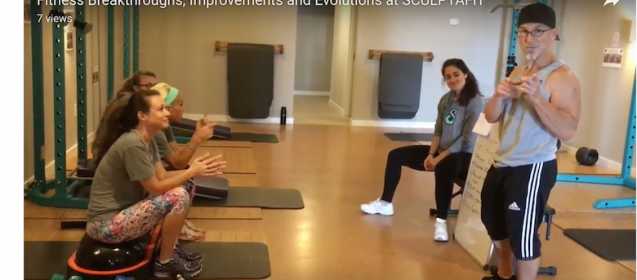 If you're like 88% of the population you're most likely still struggling to get yourself on track with your health and wellness.
That is not a stat to be proud of or to feel good about, because it's the direct line to a slow, painful death (sometimes a fast one, unfortunately)
The good news is your health and wellness can be PROFOUNDLY improved with a proper fitness program geared toward your needs and abilities.
In the video above we share some key revelations that will NOT find, see or hear anywhere else.
That one drop of hope, inspiration and fuel for motivation might just be what you hear in the video.

Watch, listen, and share it.
These messages need to be heard and it is the ONLY way our society is going to become healthy – or at least the people who choose to no longer be ignorant – and become "self-aware and proactive".
If you're not already a client, and what you see in the video catches your interest as it relates to your personal health, wellness and longevity – then we'd love to invite you in for a Studio "Quick Tour" and a Complimentary Sample Session…

Are you ready to be HEALTHY for you and your loved ones? Then just call or text Nikki now: 904-891-3680 and let her know you're interested in a
Complimentary "Sample Session" and Personal Fitness Consultation

(or maybe even '1 Week Free' if we have any left)