Today we share a recent interview of Joey Atlas, Founder of SCULPTAFIT Studios and inventor of the SCULPTABOD fitness training unit…

Liz Callham, from the Association of Fitness Studios, hosted the insightful interview and asked Joey questions that brought about answers which highlight the reasons why women are being attracted to this new, gentle, fun and effective approach to body-mind fitness and anti-aging…
Here are some of the points Joey talked about in this interview:
1 – How his own life challenges and disappointments forced him to invent an easier, more enjoyable way to stay in awesome shape and healthy.

2 – Why his friends, family and clients kept pushing him to do something with this unique fitness invention he created for himself and his kids (at first).
3 – The reasons for opening the first SCULPTAFIT Studio for Women in Saint Johns & Mandarin area of Florida.
4 – What sets the "all female", compassionate coaching team of SCULPTAFIT, apart from all the other fitness facilities and programs on the market (this is BRILLIANT… a game changer)
There is more revealed in this interview that will open your eyes to your own potential and how you can make positive health and fitness improvements starting today and lasting for a LIFETIME.
If you're local, in the Saint Johns, Mandarin area – and you're interested in taking care of your fitness and wellness, so you can live your best life possible – then call or text Nikki now, 904-891-3680 , to talk about a Complimentary Sample Session and Personal Fitness Consultation (all 100% FREE)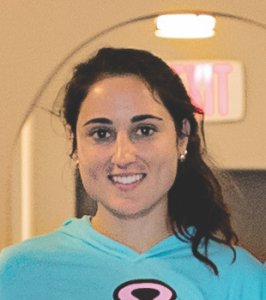 Nikki Doherty
904-891-3680
Women's "Well & Fit" Coach
Director of Smooth Operations
SCULPTAFIT – The Gentle Method for Women
Comments