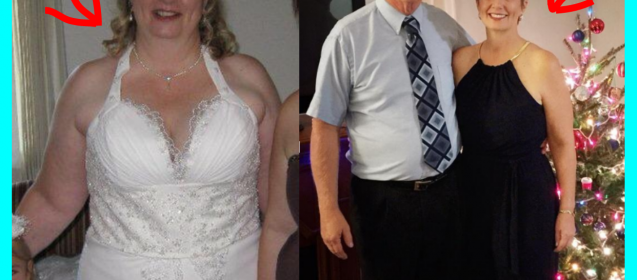 I have been on a health and wellness expedition since 2011…
I have struggled with weight issues since I was in my twenties. I am 56 now.
In January 2011 I was looking through some pictures that had been taken of me the month before and realized I did not recognize the overweight, unhealthy looking woman looking back at me from the photo.
At 250 pounds, years of a sedentary lifestyle and poor nutritional choices were staring me in the face. A light bulb went off…
"I wanted to lose 100 pounds."
I immediately joined a strict hormonal diet plan that negatively affected my emotions and the way my brain processed things. My career and personal relationships suffered greatly. Yes, I did lose weight, and quickly, but the diet plan was expensive, not sustainable and not healthy…
A two year break, "trying to focus on" eating very little and always the same things (Boring) allowed me to keep 40 pounds off but I did not make any more progress with weight loss. I began slacking off on my food choices as I was bored with eating the same foods day after day and so the weight began creeping back on.
*A visit to my doctor's office in August of 2014 woke me up again as I was overweight, pre-diabetic, with high cholesterol and high blood pressure*.
So, I began walking, swimming and joined a regular gym for the very first time. I started making better food choices trying to get healthy as I wanted to live a longer life and be able to have a quality of life with my husband, children and many grandchildren.
I started slow and built up to walking seven to ten miles a day for three days a week, swimming for an hour two to three times a week, and eating right.
But the regular health club membership was a bust…
I was completely intimidated by the muscular body-building men and the slim, stylish women that were working out on the mysterious machines in the gym.
So, I hired a "personal trainer" because I didn't know how to begin or what to do without guidance.
That was a disaster as the personal trainer acted as though she had no time for me, used terminology I did not understand, did not understand my physical limitations, and did not spend the time explaining what I needed to do.
And when she "assigned" me my workouts for the week, she whizzed through and I could not remember which machines were which and what to do in what order. I was defeated before I began. And I did not go back after the fifth session.
The entire experience left me feeling demoralized like I was not good enough or smart enough and that I didn't "fit" the gym environment.
Fortunately, my walking and swimming worked well for me as I was able to build some muscle and trim down substantially. I went in for my annual check-up in August of 2015 and my doctor asked if I could be his Poster Patient as all my blood work came back great and in normal range, as well as, a 39 pound weight loss for the year.
I was ecstatic!
I went out and bought new clothes for my new figure and felt as if I could conquer the world. If I could do that, I could do anything.
However, my world came crashing down on me a month later as I was diagnosed with Cancer.
Through the journey of surgeries, chemotherapy, hair loss, feeling sick and weak constantly, weekly doctor visits, medical bills, and being cut off from the world, I lost myself…
When I looked in the mirror a stranger stared back at me. It wasn't just my appearance, I didn't feel like me any longer. I didn't feel like I could look anyone in the eye. I walked with my head down. There was this stranger inside me who didn't know who she should be or how to be.
When all the treatments were over, my life was turned upside down once again. No more constant doctor visits, no more weekly blood work, there was nothing left that they could do.
Now I HAD to eat right, exercise and keep my weight down to try and keep the cancer away. I was left with no muscle tone and was extremely weak and fatigued. But I would NOT give up…
Months after, I began to feel human again and not so sick, I started looking for a way to get my strength back. I was able to start eating healthy balanced meals once again and walking a bit but something was different now.
Even though I was sad, stressed, down on myself, scared of everything and had lost my belief in myself – I was unwilling to allow this disease to conquer me, and I searched for something different.
In June of 2016 I walked through the SCULPTAFIT doors.
A wellness program that focused on LOW-INTENSITY strength/interval training for the mature woman intrigued me… I had NEVER seen, read or heard about anything like it…
I have never exercised in a small group before and was very anxious with the idea but knew I needed something special to become who I was meant to be.
The best decision I ever made was to invest in myself at SCULPTAFIT.
It isn't like anything I've ever done before. Only one month into the program I began feeling like a new person and in a good way this time.
I wake up now happier and more relaxed, my body is toning and tightening up, my energy level is skyrocketing and I'm holding my head up high feeling confident and good about myself! It is really the first time that I've ever put myself first. Everyone at home and at work agrees it is worth it to see this new me.

SCULPTAFIT is a "Safe Place" for me (and other women) to come to approach a gently healthy way of getting fit. The method and philosophy is structured for women who are much like myself with the stresses of work, children, and life in general along with our health and physical challenges.

We all have different needs and the coaches at SCULPTAFIT take that into account. Each station can be adapted for each of us to get the most out of our time at that station according to our individual abilities. That is so "STRONG."
I appreciate being able to adapt and finish alongside the others instead of having to stop and wait. I don't feel like I'm failing when I can do something, even if it isn't the intended exercise. There is a mental, as well as, a physical benefit for me.
Meeting and conversing with women who are struggling with some of the same things or even different challenges brings us together toward a common goal. We cheer one another on and appreciate the support when we are the one who needs the encouragement.
This is not something I've ever experienced and it means more to me than I ever imagined.
To know you are not alone in this quest for wellness and good health is invaluable. There is someone out there who understands and gets you. Wow.

The truly innovative approach, plus the personal attention we receive
in class is what sets this unique fitness solution above all others on the market. I never feel awkward asking a question and each team member has always welcomed each of us with open arms and a smile.
The care and kindness that emanates from the SCULPTAFIT team is apparent the minute you walk in. They are there for each of us offering support, feedback, guidance and plenty of encouragement. The sense of camaraderie and belonging here make me look forward, in anticipation, to the next session.
I get down and miss it when I am unable to make it for a class because of work or health constraints. It just ruins my day and I work hard to get back in as soon as I can, because the positive effects this has on my life are immense.
SCULPTAFIT offers far far more than just an exercise class.
There are outings scheduled that I have greatly benefited from. (The beach walk was AWESOME!) The E-5's are educational and reach out beyond the fitness realm into nutrition, footwear, mindset and feminine health, just to name a few. I can't wait to see what they come up with next!
SCULPTAFIT focuses on the whole woman.
The private video library is invaluable to me as it is, also, a wealth of information … for the days I don't come to the studio, or when I'm traveling, so helpful to me so I can stay on track, with no excuses at all.

I don't believe there is another program out there that is structured quite this way. It is deeply rewarding for me and so many other women.
I have been on the SCULPTAFIT program for 6 plus months now and I feel as if I am in control of my life again. My weight is down, my strength and stamina are back and I am continuously getting better and better.
I've learned that when I falter in nutrition or exercise – it's not the end of the world, and progress can still be made when looking at the bigger picture of life. Never giving up is the key here!

I'm not perfect but I can strive for perfection. 🙂
I am looking forward to all the continued benefits that come with good health and a toned, well-functioning body. I'm proud to say I am, currently, at a healthy 168 pounds. And this is the year that I intend to meet my goal of a healthy 150!
I am excited to see what 2017 brings!