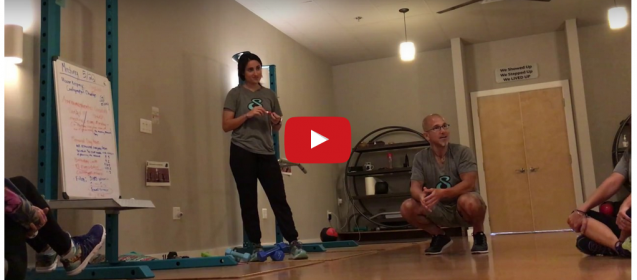 If you're in perfect health with a perfect body to match, then you may not need to watch this video…
If, however, you're like 88% percent of the population (don't worry it's not totally your fault), then you will want to enjoy the gems, wisdom and insights we all share in this most recent "fly on the wall" video…

1 – The Subtle and Often Overlooked Physiological Elements that are necessary in order for a woman to regain her health, wellness and fitness for a high quality of life, and vibrant longevity
2 – Master Coach MaryAnne's Mom (and inspiring SCULPTAFIT client), Susan, officially joins the Team as a Support Coach and Emergency Super-Sub. This lady is AMAZING and inspiring. Her history makes you say "WOW". Honored to have her on board.
3 – 12 months ago we technically started with "zero" clients and we are soon going to break over the "100 client" level. And we will be cruising toward at least 200 clients by this same time next year. This all happens "one woman at a time".
4 – Why we do what we do (for women like you). Our unique and special place in the universe. And the mission we are on to bring "real women" what they have been lacking, and needing, in their lives in order for them to take proper care of their mind, body and spirits.
To see what this unique, contrarian, proprietary, mighty and life-changing method of fitness is all about, come take a look at…
And if you're in any of the following areas; Saint Johns, Fruit Cove or Mandarin, Florida – you owe it to yourself to come try a few sessions, ON US…. so you can see that your best potential, and life, can still be lived!
It's never too late, and you deserve the BEST version of yourself.
Call or text me now at 904-891-3680 and I will give you 1 Complimentary Express Session AND 1 Complimentary Signature Session (I can only do this for the next few women, or else we will be overwhelmed.)
In health, wellness and longevity…
Nikki